5 TOP Triathlons for Half Distance to fly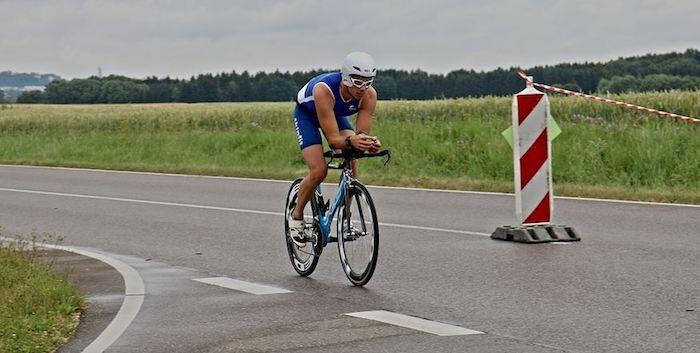 In the following article we show you 5 TOP triathlons "to fly" with very fast circuits.
Half Nutrisport Seville Triathlon

Swimming is done in the Guadalquivir, where the triathletes will complete the 1900m of swimming. Afterwards, the cycle segment is around 90 km, past the towns of Salteras, Gerena, Las Pajanosas, Torre de la Reina and returning to Seville. Finally the race on foot is also very flat around the river Guadalquivir and Isla de la Cartuja.
Site: Sevilla
Web: http://www.triatlondesevilla.com/half/
Date: 6 of April of 2019
Triatlo Doble Olímpic Terres de l'Ebre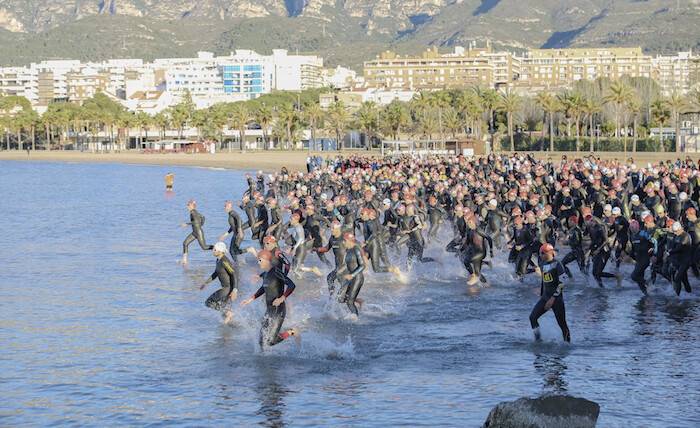 Swimming takes place at Sant Carles de la Rápita Beach, in a flat sea next to the Delta del Ebro. Later, the cycling segment consists of 3 turns of 30km llanos, between Sant Carles and Amposta, through the interior of the Ebro Delta in a unique place surrounded by rice fields. The race on foot are 4 turns of 5 km flat by the port and the beach of Sant Carles.
Site: Sant Carles de la Rápita - Tarragona
Web: http://www.triatloterresdelebre.cat
Date: 22 of April of 2018
Photo: http://marfanta.com
Challenge Triathlon Castilla y León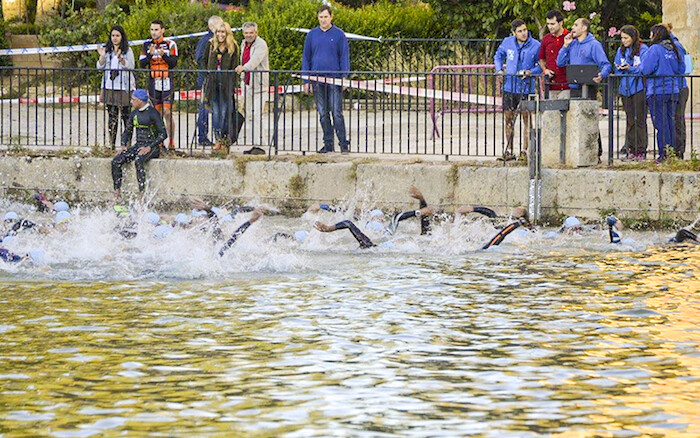 Swimming, 1900m is carried out in the Canal de Castilla, later the triathletes will face a flat cyclist segment, 90 km divided into three turns of 30 km each one. To finish, the foot race runs around the Canal de Castilla, being also practically flat.
Site: Medina de Rioseco - Valladolid
Web: http://www.desafiocastillayleon.com/triatlon/
Date: 12 of August of 2018
Buelna Triathlon
The circuits are very nice and fast, with a swim in the Ebro reservoir, a very fast cycling to Buelna. The T1 is located more than 900 m altitude in Yuso and the T2 is in Los Corrales de Buelna, at 100m altitude, so the cycling segment is very favorable for fast pedaling. Finally, the race on foot is also flat.
Site: The Corrales de Buelna (Cantabria)
Web: http://www.triatlonbuelna.com/
Date: 18 of August of 2018
Cíes Islands Challenge

The swimming consists of 1.900m and takes place at the beginning of the Ria de Vigo, in calm waters on the beach of Vao junsto to the Island of Toralla. Afterwards, cycling is completely flat, along the Vigo-Ramallosa road next to the estuary. Finally the race on foot, is also flat and fast, with a circuit of three laps 7km between the beach of Vao and Cabo do Mar.
Place: Nigran - Vigo
Dates: 23 / 09 / 2019
Website http://www.desafioislascies.com/triatlon-md-desafioislascies/