Less than 50 places for the price increase in the IRONMAN 70.3 Portugal-Cascais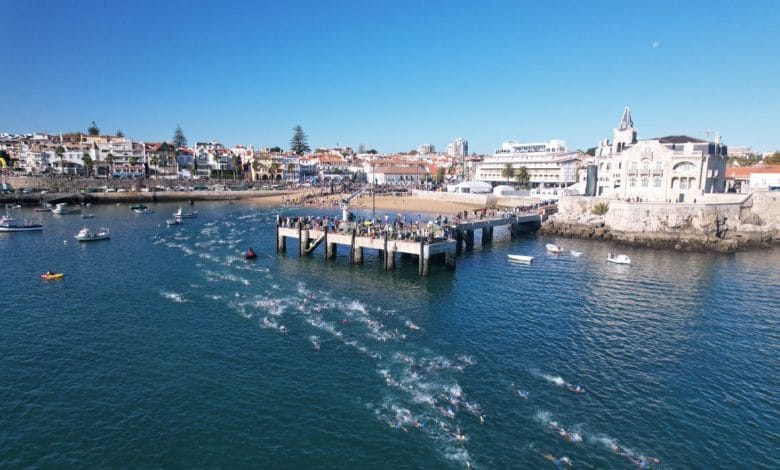 One of the tests with the most projection of the IRONMAN franchise in Europe, the IRONMAN 70.3 Portugal-Cascais has announced that they remain less than 50 bibs for in the last tranche of prices.
The competition that will be held together with IRONMAN Portugal on October 15 expects to gather thousands of triathletes and companions in the city of Cascais
Finisher Medal
On the other hand, the organization has announced the finisher medals that all the participants in the Full and 70.3 will have.
For this edition they have been inspired by the typical Portuguese pavement, known in Portuguese as 𝒄𝒂𝒂𝒍ç𝒂𝒅𝒂 𝒑𝒐𝒓𝒕𝒖𝒈𝒖𝒆𝒔𝒂 or simply calçada.
It is a traditional style pavement used in many pedestrian areas in Portugal, including Cascais, as well as in Copacabana, Brazil, a Portuguese heritage.
The designs of these pavements also present the strong connection of the Portuguese with the sea.
See this post on Instagram
about to go up in price
Last 50 registrations for price increase to level 4 with what would cost from €349 to €379.
More information on registration
Changes in the circuit
This 2022 there will be changes in the test circuit that will make the competition faster and more spectacular.
For this edition, eliminated the ascent to Peninha (The hardest part of the Sierra de Sintra) and the test will pass through Lisbon yeThe Estoril F1 Circuit among other points of interest that will make all participants enjoy.
You can consult in the following news all the cambios
Promotional video
This is the promotional video of the test of the year 2021, do not miss it
More information and registration https://www.ironman.com/