More than 53.000 people saw the 1st Janda and Virtual Sierra Triathlon
It was a solidary challenge where various sanitary materials have been obtained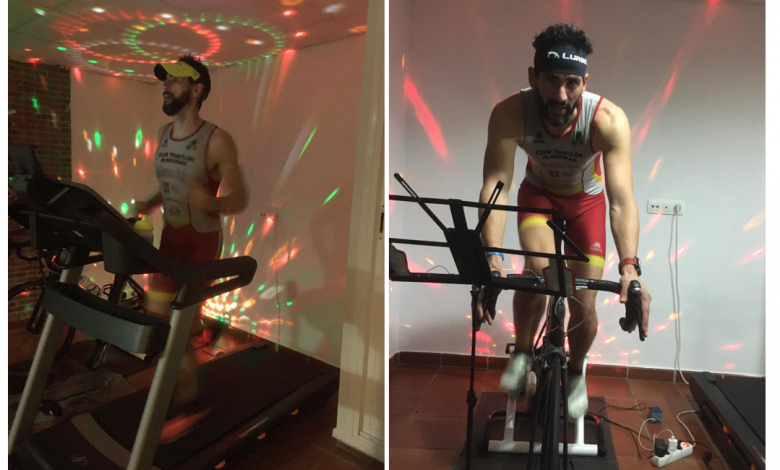 This past weekend it was played virtually on the platform of Bkool, Triathlon Janda and Sierra it should have been disputed on April 4
This has been a BYON SPORT initiative, but thanks to one of the registered participants, Jonathan Roldan, "they have reinvented the way of doing triathlon during quarantine ".
Many athletes have continued training
Since the state of alarm occurred, Jonathan, like many other registered participants, continues to train every day, within the possibilities and means available, but tries not to collapse due to the situation.
From minute 1, he adapted his workouts and began to do his bike on the roller, swimming in his pool with the wetsuit, to which he added strength training.
BYON SPORT have joined efforts to organize the triathlon, JandaySierraDesdeCasa, but for solidarity purposes, contribute their grain of sand to fundraising and sanitary material for combat COVID-19
Among spectators, athletes, collaborators, companions and organizers, this entity has managed to bring more than one hundred people to life for this event.
During the live there were moments of tension, there was effort, there were feelings on the surface, there were spirits, there were songs and comments full of support and energy. Despite the distance, they have all felt a little closer.
500 masks, 250 EPI and 500 masks will be donated
Thanks to this movement, to the solidarity of companies and the support of athletes, BYON SPORT is going to donate a lot of sanitary material that is urgently needed to the Gea de Albarracín city council and Alfambre City Council.
So far, 500 masks, 4.500 gloves, 250 integral suits and 12 protective glasses have been gathered from BYON, GolBikes, Tetrasol, Hiprosol, Ayto. San José del Valle (Official) and MIMESE that will be delivered in the coming days.