6 Spaniards in the World Cup of Tiszaujvaros, the Cup in qualifying format
The test has a semifinal and final format that will be played Saturday and Sunday.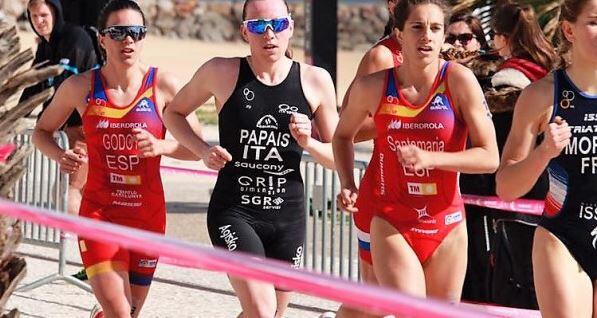 After finishing his performance in WTS Hamburg and in the test Mixed Relay where they got the best performance in Spain to date, Anna Godoy, Sara Perez y Miriam Casillas have moved to the Hungarian town of Tiszaujvaros where this weekend one of the mythical quotes of Triathlon World Cup in a format sprint semifinals and finals in two consecutive days.
The three triathletes will be joined Cecilia Santamaría, all of them with the intention of fighting one more race to harvest important points in the Olympic race to Tokyo 2020.
How are they qualified for the final?
In the women's semifinals there will be two triathletes in each of the two semifinals, going to the grand final. 14 best of each batch and the two best times, hoping that our four representatives can carve a niche on the second day of competition and finally reap great results.
In the men's semifinals we will meet the González brothers (Alberto and Nacho) and Genis Grau. The three of them started at a great level this season with good results in the European Cups and participating in several World Cups and will look on Hungarian lands to continue on the same line.
In your case, there will be three semi-finals, the best 9 finishes of each one and the 3 best times.
Schedule
Saturday July 13
15: 07 - Semi-final 1, Elite Women
15: 29 - Semi-final 2, Elite Women
15: 56 - Semi-final 1, Elite Men
16: 16 - Semi-final 2, Elite Men
16: 36 - Semi-final 3, Elite Men
Domingo 14 Julio
14: 45 - Final - Elite Women
16: 15 - Final - Elite Men