60 clubs will participate in 3 Spanish Championships this weekend in La Nucía.
The National Leagues of Duathlon Clubs 2022 begin with three intense days in "La Nucía Ciudad del Deporte".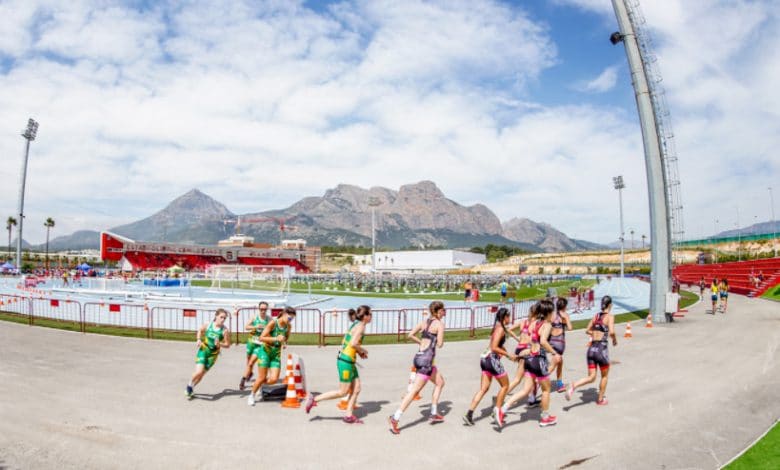 60 clubs from all over Spain that will meet this weekend to play three championships of Spain, those of SuperSprint Club Duathlon, Relay/Couples Duathlon y SuperSprint Duathlon by Clubs 2×2.
The explosive competition formats in short distances, with a great influence of the strategy and the commitment of the teams, adapt perfectly to the modern facilities of the Camilo Cano Olympic Stadium, and they will take the show to the entire environment of the complex focused on the comfort and performance of the athlete.
Over the weekend there will be a total of 36 independent races, between qualifying series and finals, given the format of some of the Championships.
Spain Duathlon SuperSprint Championship by Clubs
The national Duathlon SuperSprint by Clubs will be the first to be played, on Saturday from 8 in the morning, with three qualifying series in each category, classifying the first eight teams in each one, and four more clubs by times in the global of the three series.
The finals will be held at 11:15 in the case of the Men's First Division; 10:30 a.m. in Second, and 10:45 in Men's Open; and 15 p.m. for the Women's First Division; 14:15 Second, and 14:17 the Women's Open category.
Spain Duathlon Championship for Couples Relay
The second Spanish Duathlon Championship to be held will be the Spanish Duathlon Championship for Couples Relay.
The format is direct final, with the competitions of the three men's categories starting at 15:17 p.m., with three starts (First, Second and Open) and the three women's at 45:XNUMX p.m.
Pairs of athletes from each team will take turns during the competition to determine the final classification according to the actual order of arrival of the race.
Spanish Duathlon Championship SuperSprint 2×2
On Sunday, starting at 8 a.m., the Spanish Duathlon SuperSprint 2×2 Championship will take place, another demanding competition for the teams in which not only the physical capacity of the athlete comes into play, but also the strategy in the line-up of duathletes .
The male categories will start at 8 a.m. Open, 9:30 a.m. Second and 11 a.m. First division; and the female ones at 12:30 p.m. First Division, 12:32 p.m. Second and 12:35 p.m. Open.