More than 800 triathletes confirmed for the Club La Santa IRONMAN Lanzarote 2021
The test is taking shape one month after the closing of registrations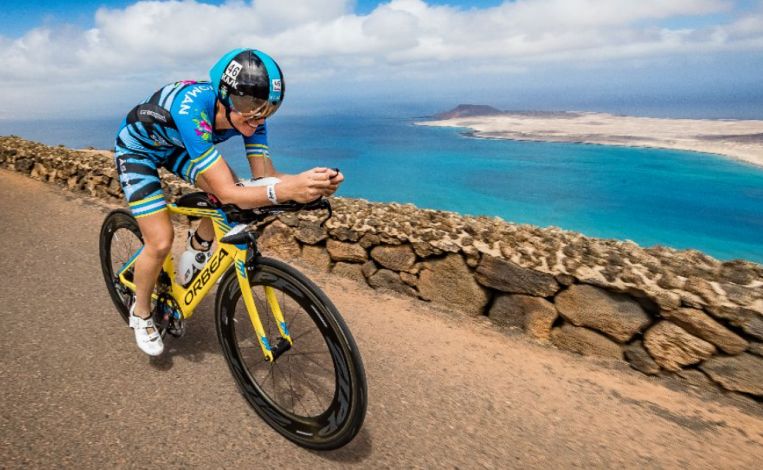 Registrations to participate in el Club La Santa IRONMAN Lanzarote 2021 they will close in a month.
The longest-running IRONMAN event in Europe returns to Lanzarote on next July 3 And he does it in style, with more than 800 triathletes already registered, who will put their endurance capacity to the test on the Canary Island.
El toughest triathlon in the world It is also the most special for the spectacular landscapes that the participants travel through and for the unique atmosphere of Lanzarote.
Since 2012, only the British Lucy Gossage and the Italian Alessandro de Gasperi have managed to win in Puerto del Carmen more than once.
1 month for the closing of registrations
After the cancellation of the test in 2020, with an international sports calendar suspended due to the pandemic, the Club La Santa IRONMAN Lanzarote takes shape in the absence of a month for registrations to close the next 13 for June.
Venue of the Long Distance Triathlon Military World Championship.
The organization and the authorities prepare the test under a strict sanitary protocol that guarantees the safety of all, the list of registrants continues to grow and it has already been confirmed that the event will host the Long Distance Triathlon Military World Championship.
This became possible after the agreement signed between Club La Santa, the Higher Council of Military Sports and the Spanish Triathlon Federation.
40 Slots for Kona
Almost four kilometers swimming, 180 kilometers by bicycle and three laps on foot through a very tough circuit until completing the distance of a marathon will be the challenges that triathletes from different parts of the planet will face.
The Club La Santa IRONMAN Lanzarote 2021 is also aXNUMXst official qualifying race for the IRONMAN World Championship Hawaii.
The test will award 40 places that will be used to participate in Kona, granting at least one for each age group.
Those interested in registering for Club La Santa IRONMAN Lanzarote 2021 can do so through the following link https://www.ironman.com/im-lanzarote-register.