Triathlon News
90 days for the Challenge Lisboa, an ideal test to travel with the family
5 competitions designed to travel with family or friends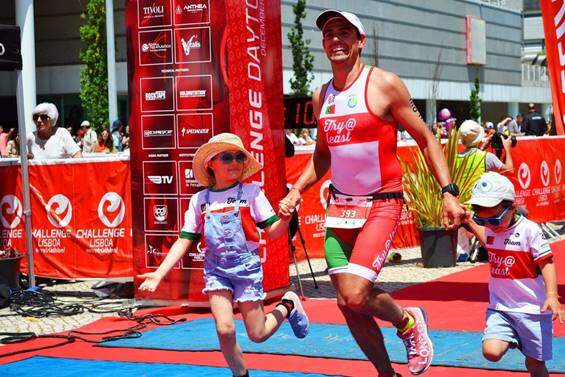 On May 23, 2020, a new edition of the Challenge Lisbon, one of the emblematic tests of the Challenge franchise in Europe.
As usual in Challenge Family competitions, there will be a festival of tests designed for the enjoyment of the whole family With 5 different competitions.
The central test of the event will be the middle distance, but in addition to this, a career for companies, an Olympic triathlon Plus, competition relay in Olympic distance and the novelty of this year a test designed for parents and children to compete together, The Parents & Kids Aquathlon
The Parents & Kids Aquathlon
The Parents & Kids Aquathlon, is a ideal test to compete in family, The organization thinking of the companions, has designed this Aquathlon so that parents and children can compete And enjoy the beauty.
The test consists of 200 meters of swimming and 1 kilometer of running, where team members can run together to cross the finish line together.
The Aquathlon will be held on Friday, the day before mid-distance.
Challenge Festival
These are the tests in which you can compete in Challenge Lisboa
Half Challenge Lisbon (1,9-90-21)
Corporate Cup (1,9-90-21)
Olympic Plus (1,5-45-10,5)
Olympic Relay (1,5-40-10)
Parents and Kids Aquatlon (200-1.000)
Promotion Triathlon News
Take advantage of our limited promotion and participate in the medium distance test with a spectacular discount:
https://tienda.triatlonnoticias.com/shop/triatlon/triatlon-media-distancia-triatlon/challenge-lisboa-2020/
Lisbon, ideal to combine sport and tourism
The city of Lisbon offers sports, tourism, gastronomy and a great organization by Challenge, which guarantees a weekend full of sports activities for all levels, groups or families.
More information about the test: https://challenge-lisboa.com
You may also be interested in this