A Brazilian does 957 Burpees in an hour
He has broken the Guinness record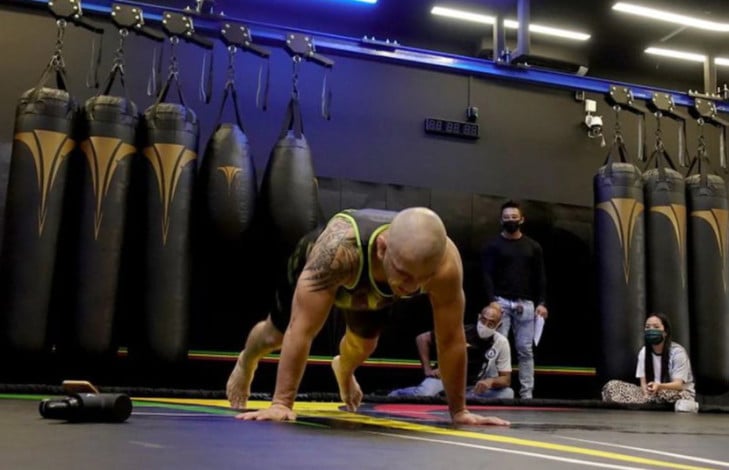 Cassiano Rodrigues a Brazilian living in Singapore has achieved beat the Guinness record Burpees in an hour.
He has completed a whopping 957, beating the previous record of 879 set this year by Nick Anapolsky.
What is a burpee?
The well-known and feared burpee is a very complete exercise that unites several movements.
It consists of a push-up, a squat, and a vertical jump that works several muscle groups.
The new Guinness record, 957 Burpees
A Brazilian man sets a new Guinness World Record for most burpees in an hour, in a fundraising effort for his niece who was born last year with severe heart disease https://t.co/yvrDPSIUw3 pic.twitter.com/tzj1qWXtzA

- Reuters (@Reuters) July 21th, 2021
Rodrigues has done something that seems impossible, doing 957 Burpees in one hour, and could not do more since he injured his leg 2 days before, but he wanted to reach the figure of 1.000 repetitions.
Cassiano, who is a fighter and professional martial art teacher, collapsed on the ground at the end of the challenge.