Only four days before the final of the Triathlon World Series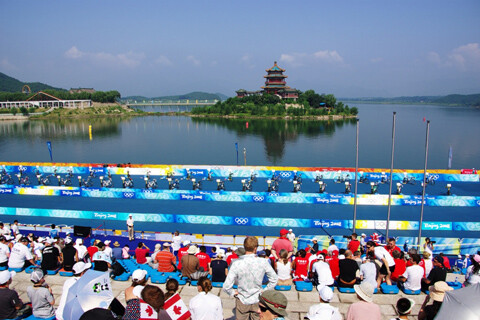 This weekend the grand final of the World Triathlon Series will be held in the town of Beijing (China). A total of 2040 triathletes from 65 National Federations will meet to compete in different events.
It is only three years since Beijing hosted the 2008 Olympic Games, this time the Australian Emma Snowsill and the German Jan Frodeno they became the third triathletes in Olympic history to obtain gold medals in this sport.
This year, the Spanish Triathlon team returns to Beijing. Javier Gómez Noya, current triathlon world champion, Iván Raña and Mario Mola, will be in charge of representing Spain in the Male Elite category. In the female elite we will have the presence of Ainhoa ​​Murua, Zuriñe Rodríguez and Marina Damlaimcourt. The men's test will be held on Saturday 10 and the women's on Sunday 11.
On a hard circuit, with some climbs in the cycling segment and the running race, the triathletes will have to complete the circuit that runs over the Olympic distance, 1500 meters swimming, 40 km in the cycling segment to finish with 10 kilometers of race walking.
Parallel to the competitions, during this week different meetings will be held, among which the one that will take place on September 8 should be highlighted: the ITU International Congress. In this congress, the cities that will host the 2012 Triathlon World Series will be announced.
The Spanish Triathlon Federation, headed by Alicia García as Executive Director of the event, has presented its candidacy for one more year for the city of Madrid with the hope that the International Federation will entrust its organization once again to Spain to host this event.
In the following link you can find information about the events and competition schedules: