Only three months away from Getxo Extreme Man 113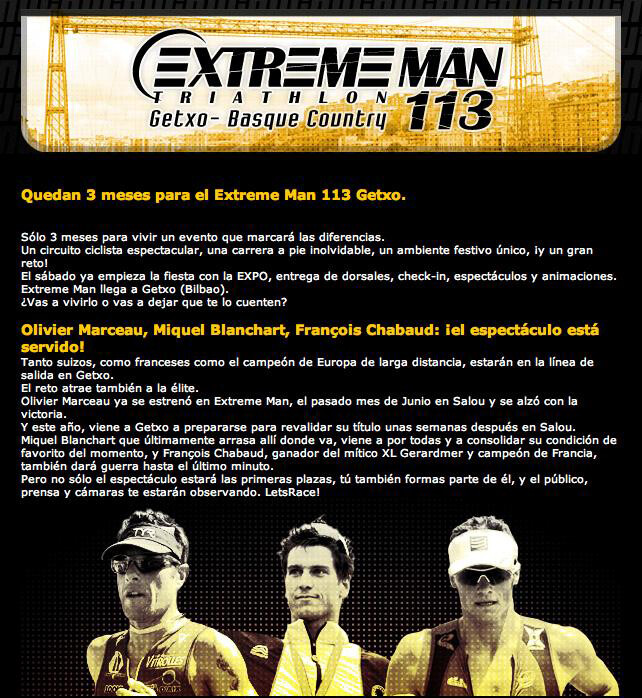 Only three months to experience an event that will make a difference, with a spectacular cycling circuit, an unforgettable running race and a unique festive atmosphere, Extreme Man from Getxo presents itself as a great challenge!
For all the triathletes who attend this event, on Saturday the party will begin with the EXPO, delivery of numbers, check-in, shows and animations. Great triathletes will take part in this event. Both the Swiss, the French and the European long-distance Champion will be at the starting line in Getxo. The challenge also attracts the elite.
Oliver Marceau already premiered in Extreme Man last June in Salou and he won, this year he is also coming to Getxo !. Michel Blanchart sweeps wherever he goes, he comes for all and consolidates his status as the favorite of the moment and Francois Chabaud, winner of the mythical XL Gerardmer and champion of France will also fight until the last minute.
You can find more information and registration about the test at: http://www.extreme-man.com/