ŠKODA Triathlon Series premieres the Age Ranking
ŠKODA Triathlon Series opens in Madrid a new classification by age groups, know the prizes!
It premieres in the Triathlon Villa de Madrid the Age Ranking of ŠKODA Triathlon Series. A classification, by age group and sex, that will be developed with the points you get according to your final position in each of the 11 competitions of the season.
In this way, simply by participating individually in Olympic and Sprint, you can add points to qualify in the Age Ranking.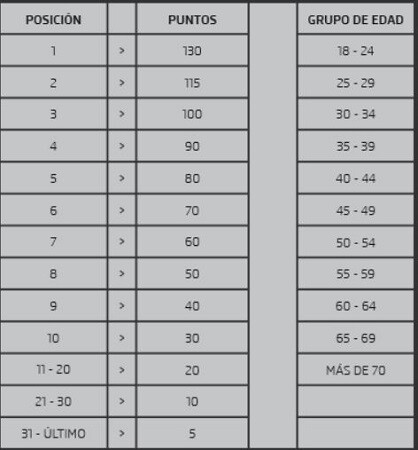 The score of each competition will be cumulative for the final ranking, where the first three of each age group, in male and female category, will obtain a lot of prizes among which is a free registration for all the venues of the ŠKODA Triathlon Series 2015
Further information: http://skodatriathlonseries.org/ageranking_esp.html