Aguilar de Campoo hosts the qualifier for the Spanish Triathlon Championship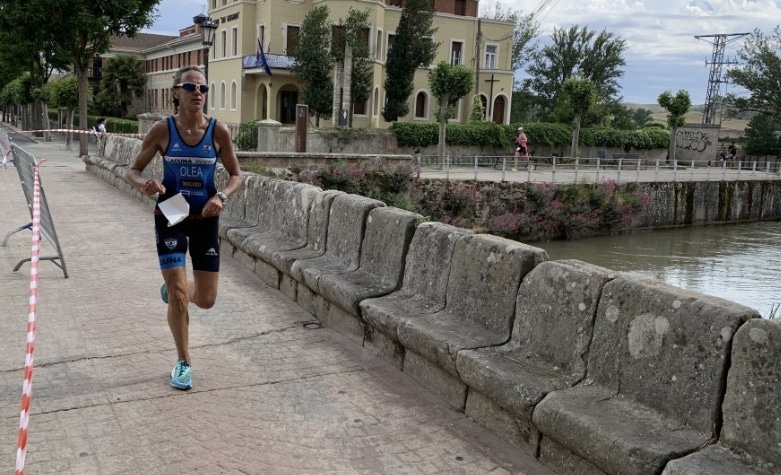 The Palencia town of Aguilar de Campoo It will be the stage today Saturday June 10 of the VII edition of its triathlon.
This event acquires special relevance in 2023, since it will be the only qualifier for the Spanish Triathlon Championship, which will be held on July 1 and 2 in A Coruña.
Starting at 17:XNUMX p.m. on Saturday, triathletes from all over Spain will compete for 60 places that give access to the national test.
Exit from the elite categories
The elite men's category will start at 17.15:17.20 p.m., while the elite women's race will begin at XNUMX:XNUMX p.m.
The sports day will end with the awards ceremony that will begin at 20:XNUMX p.m. in the Plaza de España in Aguilar de Campoo.
A day full of competitions
In addition to the afternoon qualifier, the VII edition of the Aguilar de Campoo Triathlon will begin at 10 am with the minor categories and, later, with the regional sprint triathlon test, gathering a total of about 400 triathletes, and creating a sporting environment that is difficult to match.
The route of the national qualifier
El Aguilar de Campoo Reservoir It will be the starting point of the national qualifier in which 1500m swimming will take place in two laps.
After this section, the athletes will access the first transition, which will be located on the reservoir beach itself, and the 40 km will begin. of cycling in which they will cross the roads near the Aguilar de Campoo reservoir, ending in the town itself, where the race will take place.
The streets of the Aguilarense town will be the ones that see the 122 men and 24 women who make up the registration pass in the last few meters of a fairly regular race in terms of unevenness, to end up crossing the finish line in the Plaza de España, at the foot of of the Collegiate Church of San Miguel.