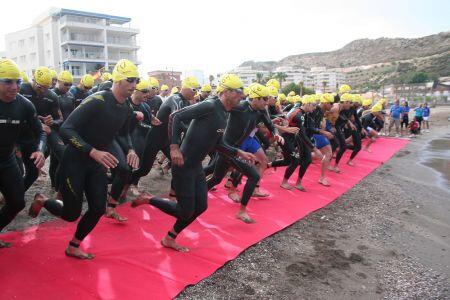 Eagles it becomes again this weekend in the capital of triathlon and duathlon, as it has been in recent years, hosting national and international tests.
On this occasion it will be held from Friday and until Sunday King's Cup of Triathlon, el Aquathlon Spanish Championship and the Regional Final of School Triathlon.
More than 2.000 athletes will participate in the different competitions that will begin on Friday at ten o'clock in the morning with the Regional Final of School Triathlon. The Saturday At four o'clock in the afternoon, the Spanish Acuatlon Championship will begin and on Sunday, starting at nine in the morning, the King's Cup of Triathlon will be played.
The Esplanade of the Auditorium and Conference Center 'Infanta Doña Elena' will be the nerve center of all competitions, there will be located the boxes, transition zone, exit and finish. The swimming segments will take place in the same beach of Las Delicias, the race on foot, both for the aquathlon and triathlon, will be carried out by the Paseo de Parra.
Source: .laopiniondemurcia.es