Triathlon News
Eagles receives almost 4.000 triathletes in the Copa del Rey and the Triathlon Queen Cup
The Spanish Triathlon Relay Championship will also be played.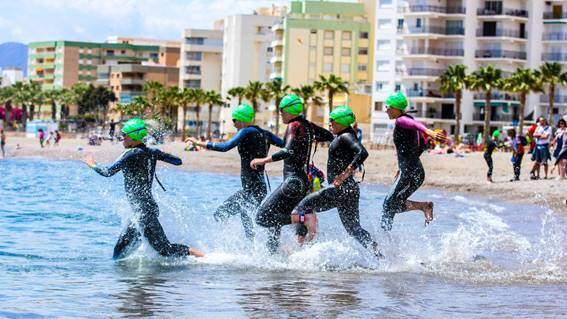 The city of Águilas is preparing to receive almost four thousand triathletes during the weekend, in which the King and Queen Triathlon Cup, just like him Spanish Triathlon Relay Championship.
The Cup events will be played on Saturday, and the national relay will take place on Sunday.
Check all the updated information on the Copa de Rey and Copa de la Reina
And the details of the Spanish Triathlon Championship for Relays
The tests will begin on Saturday 11 at 9 am. with the departure of the first school team in the time trial format. From 14:30 p.m. There will be outings to women's teams in the Queen's Cup, and from 16:50 h. to the men's teams of the Copa del Rey.
On Sunday, May 12 at 9 a.m. The men's open relay event will begin, with elite relay start from 10:45 h. At 12:15 p.m. the elite women's teams will start, at 12:21 pm. to the women's open competition. At 14 p.m. departure of the male school relays, and at 14:05 h. departure of female school relays.
More information: http://triatlon.org/
Source: Fetri