Ainhoa ​​Murua wins the IV Duathlon of Mungia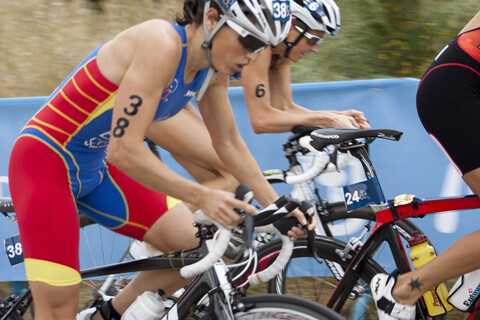 This Saturday, February 25, the fourth Mungia triathlon was held in sprint distance (5km-19km-2km). It has been organized by the Urdaitri Triatloi Taldea and the Euskadiko Triatloi Federazioa, being the third duathlon of the Basque-Navarrese circuit of the 5 season.
The winners of the test have been, the Zaragoza Ainhoa ​​Murua (Codeam TE) with a time of 1:00:41, in females and the zornotzarra Iurgi Etxeandia (Extrem Zornotza) with a time of 0:53:47, in the men's category .
In the team classification, those from Extrem Zornotza were the winners of the event.
ABSOLUTE FEMALE
1 301 AINHOA MURUA ZUBIZARRETA CODEAM TRIATLOI ELKARTE 1: 00: 41
2 304 LOURDES OIARTZABAL ETXEBERRIA ANTXINTXIKA TRIATLO 1: 05: 09
3 305 AINARA PACHECO SANCHEZ DONOSTRI STANDA TT 1: 06: 31
ABSOLUTE MALE
1 172 IURGI ETXEANDIA LEJARCEGUI EXTREM ZORNOTZA 0: 53: 47
2 1 KEPA RUIZ ICHAZO KEBI -TRIATLON- 0: 53: 49
3 3 BEÑAT ARNAIZ URIBARREN SALTOKI TRIKIDEAK 0:54:08
Source: biciciclismo.com