Ainhoa ​​Murua stays in the Top20 of the world ranking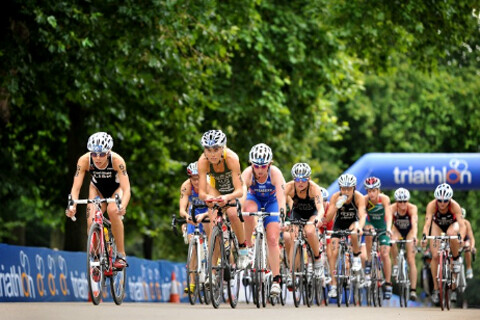 Great Britain takes the first position of the podium in the fifth round of the triathlon world series held today in London, the English Helen Jenkins takes gold in Hyde Park, in what has been the previous Olympic Games of 2012 in London. Good performance by the Spanish Ainhoa ​​Murua remains within the Top 20 in the world ranking.
The English Helen Jenkins, with a time of 02:00:34, could not have foreseen a more perfect place to make the podium by running in her field and taking the first place on the podium in what has been the previous 2012 Olympic Games in London. In a race full of surprises, second place went to Gwen Jorgensen (USA), 02:00:41, and third to Anja Dittmer (GER), 02:00:49.
The Spanish Ainhoa ​​Murua and Zuriñe Rodríguez were close to the top 10 of the race at the start of the race on foot, however, time lost seconds in the first lap, reaching 20 and 53 respectively. Marina Damlaimcourt, 39.
The final results have been decisive in the foot race, since a group of fifty triathletes arrived united to the second transition, and it was at the beginning of the 10 kilometers, when Jenkins set the pace and then went alone during the last two laps where the battle for second and third place unfolded behind her. The American Jorgensen gave the surprise and made the fastest foot race, in 33 minutes and 43 seconds, giving the silver to her country and her team for London 2012
In the general classification, Bárbara Riveros Díaz, who started as a favorite, came in 12th place, despite this, she remains the leader of the world ranking. Findlay, who has led every World Series she has competed in in 2011, was content with 29th place after a hip injury kept her out of competition for a few weeks.
Top 10 of the Test:
| | | | | |
| --- | --- | --- | --- | --- |
| 1 | Jenkins | Helen | GBR | 02:00:34 |
| 2 | Jorgensen | Gwen | USA | 02:00:41 |
| 3 | Dittmer | Anja | GER | 02:00:49 |
| 4 | Jackson | Emma | AUS | 02:00:51 |
| 5 | Snowsill | Emma | AUS | 02:00:52 |
| 6 | Hewitt | Andrea | NZL | 02:00:54 |
| 7 | Groff | Sarah | USA | 02:00:58 |
| 8 | Spirig | Nicola | SUI | 02:01:04 |
| 9 | Gentle | Ashleigh | AUS | 02:01:07 |
| 10 | Charayron | Emmie | FRA | 02:01:10 |
All Results in: