Aitor Regillaga and Itxaso Luenda, win in the I Triathlon "Monegrosman"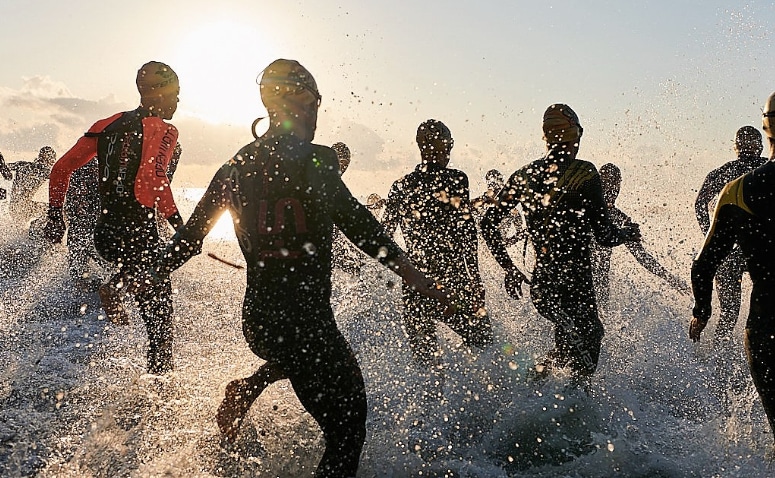 Aitor Regillaga and Itxaso Luenda achieved victory this Sunday in the I Long Distance Triathlon of Aragón "Monegrosman", held in San Juan de Flumen, in which more than 200 triathletes took the start. They all faced a 1.800-meter swim, 24-kilometer bike ride, and finally a 15-kilometer run on foot.
In the men's category, Aitor Regillaga from the Basque Country was the winner of this first long-distance triathlon with a time of almost four hours, ahead of Miguel López Allué (Aragon) and Josep Chavarría (Catalonia). López Allué in turn became the champion of Aragon by being the first Aragonese to cross the finish line.
In the female category, Itsaso Luenda (Basque Country) prevailed. Alicia Conejos (Aragón) and Ana López (Madrid) accompanied the winner when she entered second and third position respectively.
In addition to the absolute category, the sub-23 category was disputed, where Samuel Gil (Aragón) climbed to the top of the podium; veterans I, with the victory of Javier Quiles (Aragon); veterans II, in which Juan Antonio Cendón (Catalonia) prevailed; and veterans III, where Tomás Enfedraque (Aragón) was proclaimed the winner.
By teams, the classification was led by Stadium Casablanca (Aragon), followed by CE Picornell (Catalonia) and Aguaverde in third place (Madrid).
The winners highlighted the harshness of the test. Regillaga, who has been competing in triathlons for 3 years, gave "a ten to this test both in organization and in route".
The good reception given to the race was one of the aspects highlighted by Javier Solanas, who highlighted that in San Juan de Flumen "everyone has given their all", and also added that even in Sariñena they had sold out, almost full, the hotel beds in the town.
For his part, the mayor of San Juan del Flumen, José Luis Berdún, indicated that this test "means a lot for the town and the region" and assured that "the idea is to promote Los Monegros, Sariñena and, above all, San Juan "
Source: radiohuesca.com