Alarza repeats as winner in the San Silvestre talaverana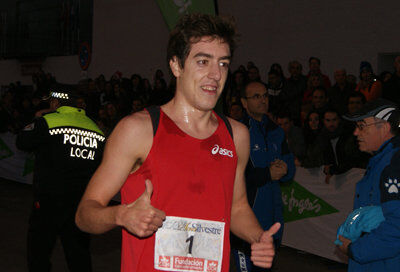 The Talavera triathlete
Fernando Alarza
He has repeated as the winner of the San Silvestre talaverana, which this year was celebrating its XXIX edition. The ceramic won with a wide advantage over its pursuers, under the watchful eye of a thousand people, among whom were the Mayor of Talavera, Gonzalo Lago, the Councilor for Sports Jose Luis Muelas, David Arroyo and Antonio Núñez, among others. authorities.
The last athletics race in the City of Ceramics kicked off at 17:00 p.m. Moment in which the little ones enjoyed the new route of the San Silvestre, through the Alameda park and the Fernando de los Ríos Avenue. Leaving for 18:00, the most numerous exit, being the First Mayor of the city in charge of giving the starting gun with which the nearly two thousand registered began the journey of just over six kilometers.
The Triathlon Junior World Champion. Fernando Alarza, stopped the clock in a little less than 18 minutes while Joaquín Alonso, also Triathlon World Champion, entered the second position, while the third step of the podium was occupied by Ignacio Gómez Pintor.
As far as the female category is concerned, Tania Blanco demonstrated her great form in 2011, winning the San Silvestre ahead of Ana Isabel Ojea and the youth athlete from Talavera, Irene Hernández, from UDAT.
Once the elite athletes were making their appearance at the finish line, it became a costume catwalk through which a multitude of costumed participants passed, highlighting the Sponsorship Soccer School who dressed as Iphones, taking a one of the biggest ovations of the athletic day.
Finally, all the trophies to the different participating categories were delivered in the Plaza de la Juventud, under the watchful eye and receiving the applause of a hundred people who stayed to put a perfect finishing touch to the sport in 2011.
Source: .lavozdeltajo.com