Alberto Bravo and Sara Bonilla win the Rioseco triathlon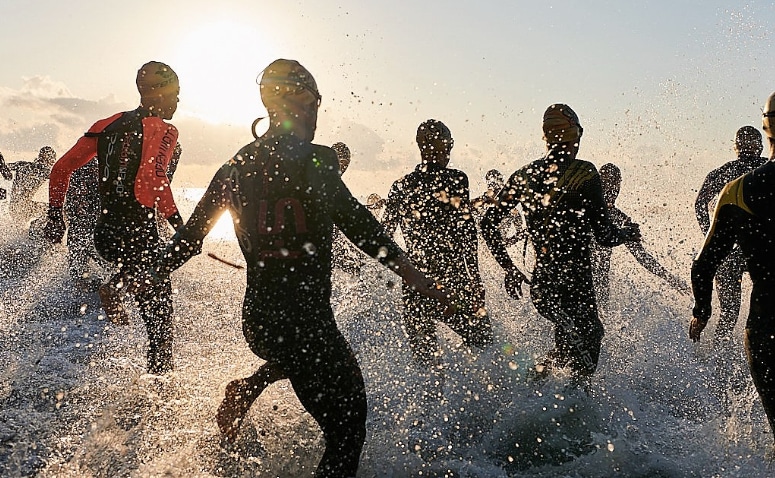 Last Saturday, August 13, the twenty-second edition of the triathlon that runs through the Canal de Castilla that ends in that town was held in the Vallisoletana town of Medina de Rioseco.
The absolute men's event has been highly contested, since the finally third-placed, Fernando Barroso, from the Club Academia Civil de Gijón, was the one who first agreed to the 5-kilometer race on foot, after 750 meters of swimming and 20 kilometers of previous cycling.
But in the last bars of the competition, Alberto Bravo and Rodrigo Borrego, from the Petrel-La Villa de Alicante Swimming Club, managed to snatch the leadership of the race, which was decided in a few meters, thanks to a final arreón from Bravo.
Regarding the female category, the Madrid athlete Sara Bonilla had no mercy on her rivals, as she dominated the test from the first segment, ahead of the Valladolid Pisuerga Triathlon Club Patricia Muñoz, second classified, and Carmen Grimaldos , from the Las Caldas de Oviedo Triathlon Club, which entered third position.
The nearly 200 participating triathletes have highlighted, upon arrival at the finish line, the "circuit of the race on foot", since it runs along the towpaths next to the Canal de Castilla, which is an important resource for both sports and tourism in the area, where they have been accompanied by a dedicated public.
In total there have been six categories: junior, sub-23, veteran I, veteran II, veteran III and absolute male and female, and the first three classified in each have received a trophy.
According to the person in charge of organizing the event, Miguel García, this Canal de Castilla Triathlon is the oldest in Castilla y León and one of the oldest in Spain, hence the participation of some thirty clubs, from all over Spain, with those from Castilla y León and Madrid leading the number of registered.
During the celebration of the triathlon, "which has once again reached a high level", in the opinion of García, and which has had a budget close to 5.000 euros, the distinction of Triathlete of Honor has been granted to the Fire Station of this town in Valladolid, in recognition of his work.
Source: abc.es