Alberto González Spanish Champion of Sprint Triathlon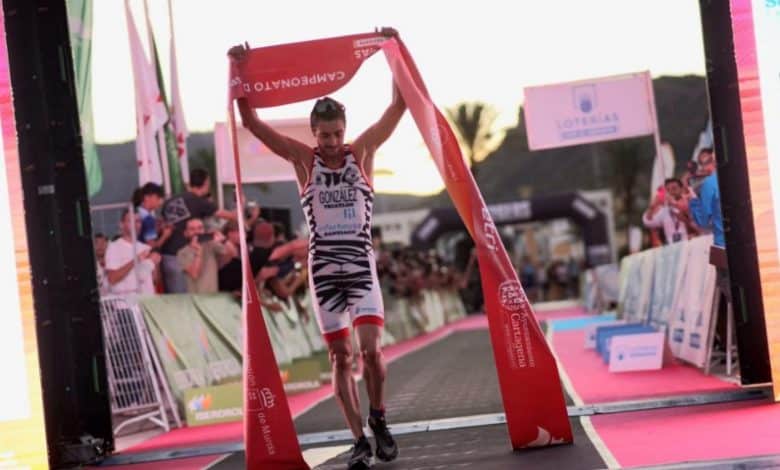 Today the CTriathlon championship in sprint distance of the FETRI.
After the victory achieved by Noelia Juan in the women's event it was the boys' turn with the men's competition.
Alberto González He has been the fastest getting the victory and the title with a time of 51:36.
The second classified has been David Castro (51: 41) and third Stephen Basanta (51: 44).
Men's 10 Top
| | | |
| --- | --- | --- |
| POS | ATHLETE | Total time |
| 1 | ALBERTO GONZALEZ GARCIA | 51:36:00 |
| 2 | DAVID CANTERO OF THE FIELD | 51:41:00 |
| 3 | ESTEBAN BASANTA FOUZ | 51:44:00 |
| 4 | JORDI GARCIA GRACE | 51:46:00 |
| 5 | GUILLEM MONTIEL MORENO | 51:47:00 |
| 6 | IGOR BELIDO MIKHAILOVA | 51:52:00 |
| 7 | ANGEL SANCHEZ CARRERAS | 51:55:00 |
| 8 | DANIEL GONZALEZ SANZ | 52:07:00 |
| 9 | FYNN BATKIN. | 52:12:00 |
| 10 | FRANCESC GODOY CONTRERAS | 52:17:00 |