Triathlon News
Alberto González Gold and Sara Pérez Silver in the Africa Cup of Morocco
Spain has achieved two medals in the last round of the year.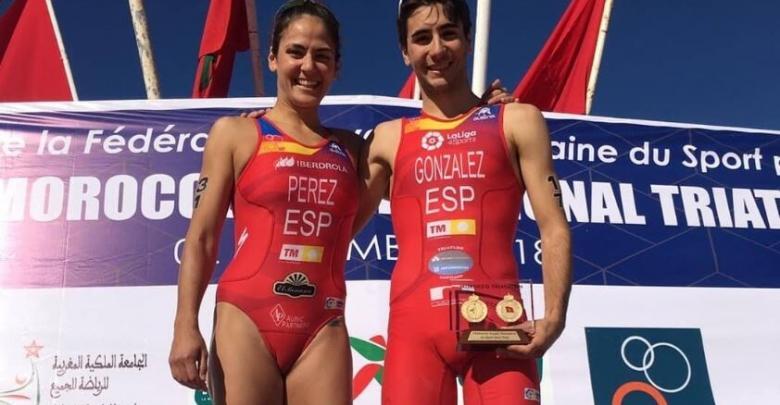 Today the penultimate round of the ITU Triathlon of the year with the Dakhla Africa Cup where the Spanish have obtained the gold and silver medals.
In the male category Alberto González the victory has been taken while in the women's event Sara Pérez Sala has been second, hanging the silver medal.
Sara champion of Spain Triathlon in Valencia, and fifth Spanish classified in the ITU ranking, this season was fifth in the European Cup in Melilla and closes the season with this great second place
As for Alberto Gonzalez, who has suffered several injuries this year, he climbs to the top in the test in Morocco.
Alberto González got the victory in a tight sprint with a time of 58:05 followed by the luxembourgish Stefan Zachaus (58:06) and by the Danish Henrik Klemmesen (58:11) who ranked third overall.
In the women's test the victory was for the Irish Carolyn Hayes with a time of 1: 05: 24 followed by Sara Perez Sala (1: 05: 45) and by the Dutch Jony Heerink (1: 06: 16) in third position
Photo: @triatonsp