Alejandro Santamaria: Balance 2014 and 2015 objectives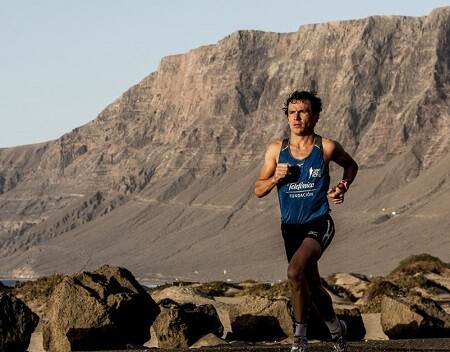 Alejandro Santamaria after the great season 2014 this year will participate in the Titan Desert
From Triathlon News we wanted to do an interview to know your opinion about the 2014 and what plans you have for this 2015.
You have already started the new season with the first trainings, but tell us, what has been your analysis of the 2014 season?
My assessment of 2014 is that it has been a very good year. I won the distance Ironman of Vitoria, I was runner-up of Spain, 4º of Europe in medium distance and several podiums more.
For me the best thing has been to be able to recover my level. In 2013 I had a major injury and I could not perform as expected. It was very hard but in the end the non-surrender ends up paying off.
What has been the best time you stay with this 2014? and the worst?
Win the triathlon of Vitoria in distance Ironman was very emotional. It is a very big test and I had already run there for several years, to win and the way I did it was very special. Also the European was amazing especially because of the way I ran; I started swimming badly and far from the first in a bad position, but despite that I never gave up and fought every meter of the bike and especially the race.
I started running too far away, for the 20 position but that day I was able to suffer and give it my all and in the end I finished 4º. In sports I made a career for attitude and fitness.
I prefer not to remember much about the bad times, my retreat at Ocean Lava was the worst of the year. I arrived very tired and also with some discomfort that prevented me from running well. Retiring for whatever it is always is very hard.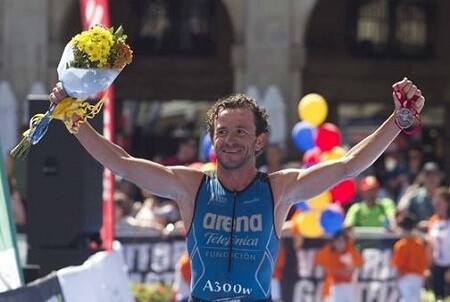 Will you return to the Triathlon of Vitoria?
I hope to be able to return. It's a great triathlon, a nice test with a public dump and close to home. It has everything and after how well it came out last year I hope to repeat at 2015.
Will you look for the classification for Hawaii?
I have already been to Hawaii several times and now I prefer to focus on competing more in Spain
Your points that you think you should improve?
I have to improve my swimming and also the first kilometers of cycling where I find it hard to catch pace.
Objectives for 2015:
The highlight is that I will participate in the Titan Desert. Then I want to do well the championships of Spain.
Possibly repeat in the Bilbao Triathlon and in the distance Ironman of Vitoria. And it seems that they are going to make a distance Ironman in Madrid so it would be nice to compete in my city.
I still have to keep specifying the calendar and see other interesting tests such as Zarautz or an Ironman.
More information about Alejandro Santamaria
Website http://alejandrosantamaria.com/
Facebook: https://www.facebook.com/alejandro.santamaria.atleta
Twitter: https://twitter.com/trientrenos
Photo: Gines Diaz