Alejandro Santamaría will compete this Saturday in the ironman of Cozumel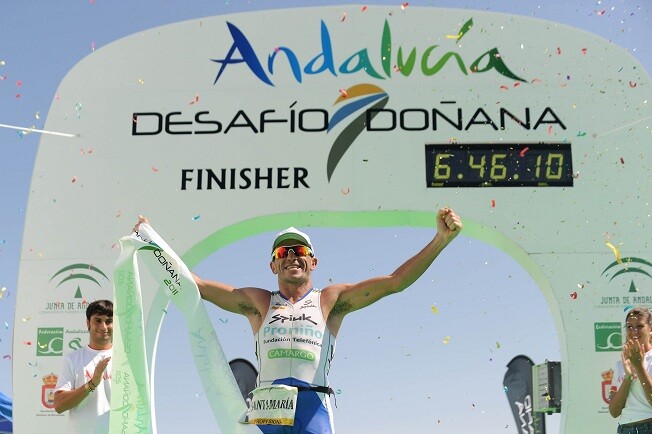 The Madrid triathlete will compete on Sunday 27 in the Ironman (which grants points for the classification to Hawaii 2012) that is held on that Mexican island. Alex
He was already there in 2009, when he achieved the 5th absolute position, and therefore knows the environment and routes.
He comes with the highest aspirations, after a very good training phase this fall. After winning the Doñana Challenge in September, he was in Hawaii; first as a spectator at the Ironman and then as a participant in the X-Terra on the island of Maui. In this mountain bike triathlon in which Lance Armstrong competed, Alejandro starred in a great comeback in the walking phase, in which he achieved the best part-time and beat Lance right down the stretch.
On November 6, he participated in Orihuela in the Spanish Long Distance Championship (4-120-30), a title that he has achieved on several occasions. But given the bad weather conditions and the strong waves, several triathletes from the elite round were lost in the swimming phase as the buoys moved and the canoes that accompanied them overturned. That left him with no option to contest the victory and he chose to take the cycling phase as a quality training and do only half of the route on foot. It can be said that this inconvenience in Orihuela has been good for Cozumel since it has been able to continue training fully for two more weeks in view of its last goal of 2011.
The Ironman begins (Elite batch) at 6:40 AM local time, 13:40 PM in Spain and can be followed live (at least with text and partial results) through the web www.ironmanlive.com
Source: Antonio Alix