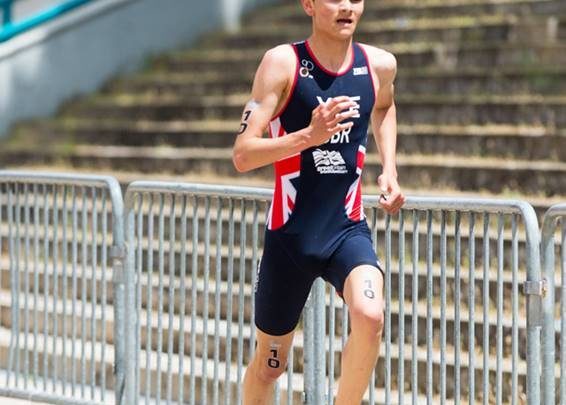 The young Briton of 21 years Alex Yee, has shown its ability to ride with the best also in the Olympic distance.
In the test held today in Yokohama, Alex Yee has got a Chrono of 29: 58 to complete the 10 km of race on foot of which the test was composed. Regarding the classification, the British has achieved the fifth position staying just 25 seconds from the podium.
Your times at WTS Yokohama
Swimming: 18:27 (1:14 pace for 100 meters)
Biking: 54:12 (average 44,28 km / h)
Race on foot: 29: 58 (pace of 2:59 min / km)
We could already see Yee in the Cape Town World Cup last February, where he was second in the opening round of the World Series in Abu Dhabi, in a duel of "you to you" with Mario Mola , test winner.
Its weak point swimming.
The weak point of Alex is the swimming, today in the Yokohama test he has come out almost 1 minute from the head of the race, which has marked the competition. If it had been in the group of sure head that it would have been fighting for the victory, with many possibilities of obtaining it seen its time of race.
Although he has achieved an average pace of 1:14 in the swimming, which is not bad at all, it was not enough since he was the first to get out of the water today in Yokohama, Henri Schoeman , has invested a time of 17:39, (at an average pace of 1:11 per 100 meters). Lee was only 3 seconds slower but they are worth a podium in a test like today's world series.
The Brit is young and we will surely see him improve in swimming.
He will be in Leeds with the Brownlee brothers
His next participation will be in the WEDs of Leed (United Kingdom) where the Brownlee brothers will also be.