Alicante Triathlon begins its day of a weekend full of triathlon.
This Saturday Alicante Triathlon has celebrated the Supersprint and Sprint distances.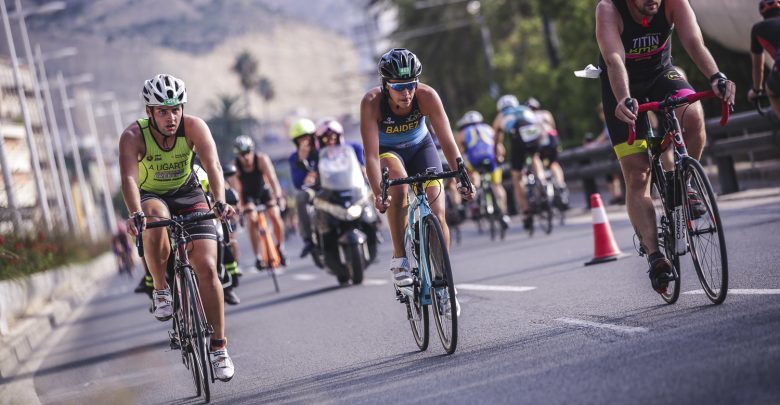 The town of Alicante has hosted the distance competitions Super Sprint, Sprint y Aquathlon school this Saturday 28 September 2019. Competitions that open an intense weekend of triathlon.
The Supersprint distance has been responsible for starting this whole day. The participants of this distance had to complete 350m of swimming, 10km of cycling and finish with 2.5km of running race.
At 8: 30, the men have been responsible for starting the competition. Following these, couples have started, a new modality in the competition, where couples of different sex or same sex can participate together. Finally, women have been responsible for closing this distance.
The first triathlete to reach the goal of distance Supersprint was Pedro de la Torre Llobregat of the Triaspe Sports Club, in second position David Ferrer Folgado. The third place of the podium has been for Alberto José Górriz Doñate of the Teruel Triatlón Swimming Club.
In the women's podium the first position has been for Alejandra Seguí Soria of CEA Bétera. In second position, Elena Antón Liñan of Trisomni Esport Xirivella and third position has been for Magda Paradis.
At 9h, the Sprint distance was started in which participants had to overcome 750m for swimming, 20km for cycling and finish with 10km for running on foot. The men have been responsible for starting this distance, then the women have continued and finally the couples.
After an hour and thirteen minutes, Belén Baidez Cuenca of the Almansa Triathlon Club has been proclaimed the winner at this distance. In second position, Marta Soriano Pascual of the University of Alicante Club. The third position has been won by Lorena Peral Fernández of the Elche Triathlon Club.
On the men's podium, Alejandro Torres Ferragud from the University of Alicante Club has been in first position. Roberto Garijo García from CT Huracan The Bike Run finished in second place. As third, Javier Nebot Roig del Trinoulas.
At 12 noon the School Aquathlon scoring for the XXXVIII Vialterra Sports Games began. The cadets have been in charge of starting the competition. The rest of the categories have followed.
Tomorrow Sunday the golden brooch
Tomorrow, Sunday 29 will be held the Olympic distance which will give the finishing touch to the closure of the Mediterranean Triathlon circuit.
Following the awards ceremony of this distance, the winner of the Ranking Club with the most participation in the entire circuit will be announced Mediterranean Triathlon 2019, with a cash prize of € 1000.
Throughout the weekend, the little ones can enjoy the Minitriatlón area where they can get to know our sport. All children participating in this area will receive various gifts in addition to a commemorative medal.
#EligeTuReto #NosVemosEnLaMeta