Alistair Bronwlee nominated to represent the athletes of Tokyo 2020.
Alistair says he is ready to represent the world's athletes.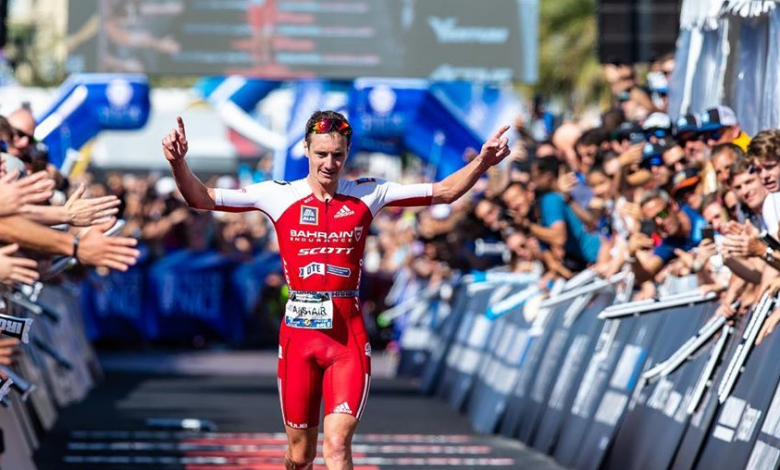 According to the website 220triathlon, the double Olympic champion Alistair Brownlee has been nominated as a candidate for the Athletes Commission of the International Olympic Committee (COI).
He could fill the four positions that will represent athletes in one of the most important forums of the IOC, the Olympic games
This announcement follows yesterday's post where we comment on the intention that Alistair will fight for his third Olympic gold so we will see him compete again in the World Series
What is the commission of athletes?
The Athletes Commission functions as a link between athletes and the IOC in order to ensure that the point of view of athletes is taken into account when making decisions that influence the Olympic movement.
Alistair said: «It is a great honor to be nominated to be a candidate for the IOC Athletes Commission. I remember when I was 17 and my director told me that he had won the place to compete in the 2012 Olympic Games.
Dthat is, the inspiring effect of The Games has given me two of the best days of my life and more than a decade competing in the sport I love.
I feel that I am a true product of the Olympic Movement and that I would enjoy if I have the opportunity to pay My gratitude for helping and representing other athletes. "
Alistair He declared his promise to listen and understand the opinions of the athletes Olympians from around the world who compete in all sports.
"I have based my sports career on hard work and integrity. I would bring these qualities with me to represent other athletes if I had the opportunity to be a member of the Athletes Commission.
Listening, understanding and representing the views of athletes is, for me, the key to this role. «Comments.
Doping, among the points to be watched by the British
In the interview, Alistair reveals what his principles would be, where They highlight equal opportunities for all and the fight for doping.
"My principles would be; Continue the work of the Olympic Movement to ensure equal opportunities for all athletes, regardless of gender, age, nationality and any other discriminatory factor.
In addition, maintain the highest levels of equity for all athletes competing in all sports. This includes continuing work to create a level playing field, especially in the battle against doping deception.. "