Triathlon News
Alistair Brownlee to be tested in the IRONMAN 70.3 Dún Laoghaire
The Briton continues with his preparation for the 70.3 World Cup and Kona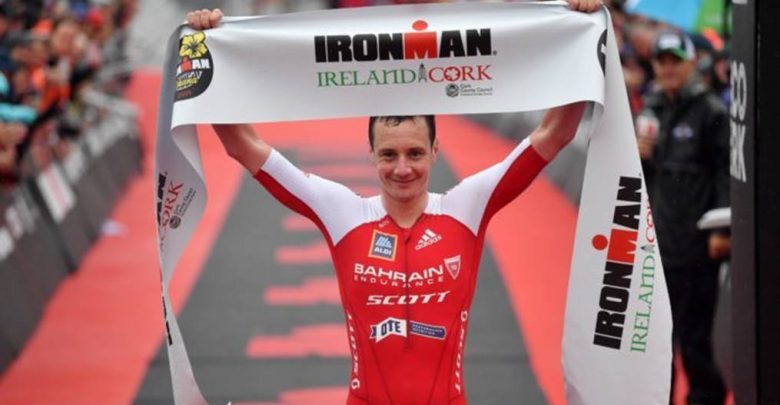 The British triathlete Alistair Brownlee will compete again this weekend in middle distance in the IRONMAN 70.3 Dún Laogharie on the way to compete in the IRONMAN 70.3 World Championship to be held in Nice on September 9 and which will be his debut in Kona in October.
As for the competition, the great favorite is Alistair Brownlee, although he will possibly meet Tim Don, although he has not confirmed his presence. Bryan McCrystal , Eliot Smales o Adam Bowden will be some trialtetas to watch
The British have no one to stop this season, podiums and victories from sprint to IRONMAN
The eldest of the Brownlee brothers has shown that he is a triathlete of all distances, after his injury, this year he has competed at the highest level and has won victories in sprint distances, Olympic, a second place in medium distance and now the victory in IRONMAN distance
With his second place this year in the IRONMAN 70.3 Marbella, got the pass for the IRONMAN 70.3 World Championship to be held in Nice in September.
In addition the British triathlete has achieved his fourth title of European Triathlon Champion over Olympic distance. He previously participated in the World Cup of Cagliari, on sprint distance, where he also got the victory.
Finally in last June he debuted in a test IRONMAN in Ireland, getting the victory and his Slot for Kona 2019.
Now he returns to participate in a medium distance test only 2 weeks before the World Championship.
Alistair, with his participation in ITU sprint and Olympic tests, had hinted that he was preparing to participate in the Tokyo 2020 Olympic Games, but he does not appear in the Grand Final lists and with his participation in Kona, we will have to wait for What decision do you make?