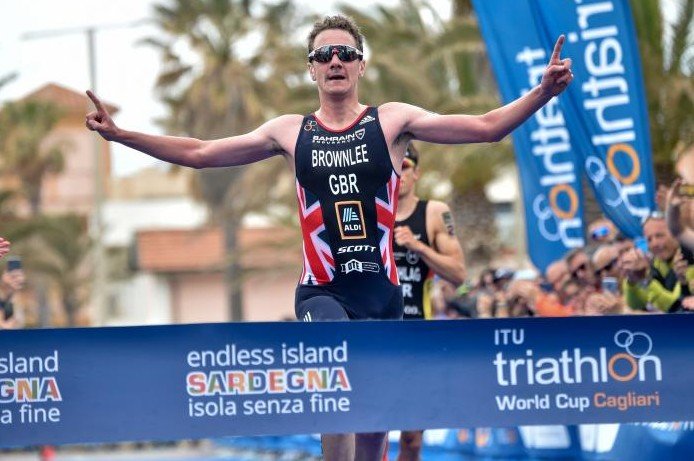 Alistair Brownlee "This year will be the last in Olympic distance races"
On the other hand Alistair Brownlee, urges not to rush to make a decision on the cancellation of the games
This Week The Time, launched an exclusive stating that he had sources in the Japanese government that already they assume the cancellation of the Olympic Games this year.
Shortly after, both the IOC and the Japanese government itself they publicly denied this news, insisting that the Games had not been canceled and that would implement all possible 'Covid countermeasures' to ensure that 'safe and secure Games' can continue.
The athletes have not been slow to position themselves, for example the double champion Alistair Brownlee, urges not to rush into making a decision on cancellation.
In his social networks he commented:
"As a person, I can debate whether or not the Olympics will be. As an athlete, I think they are progressing 100%. "
He also confirmed in another Tweet that this 2021 may be his last year in the Olympic distance since he will focus on the IRONMAN distance in the future
«I do not plan to retire from triathlon. But this year will likely be the last in Olympic distance races. Fully focused on long distance racing in the future.«
* Small correction. I'm not planning on retiring from Triathlon. But this year will likely be my last over Olympic distance racing. Fully focused on Longer distance racing in the future.

- Alistair Brownlee (@AliBrownleetri) January 23, 2021
Brownlee in an interview on yorkshirepost He has spoken about the games and his passage to the long distance:
«We all have to believe that the flame is on until it goes out. "
"I don't think even the best-informed person knows what's around the corner and we all have to believe the flame is on until it goes out.. "
He would consider competing without an audience
«I would participate even if it means there is no audience, "he said. "It would be a shame and I am the first person to say that the fans make the Olympics so special.
But given the option to compete without crowds or not compete in the Olympics, I choose the first option."
While you accept that health and safety take priority, Brownlee admits there is a hint of selfishness in his desire for the Games to begin.
It will go to the long distance after Tokyo
Having already said that he would retire from the Olympic distance triathlon after Tokyo, Brownlee is aware that the cancellation of the Games would put an abrupt end to his illustrious career at this distance.
«You cannot underestimate how big this is for athletes, how much they invest in it, how much it means, "said the 32-year-old, who has yet to qualify for what would be his fourth Games.
Whatever happens, it will be my last chance at this distance as I will dedicate myself to the longer distances.