Andalucia Champion of Spain by Autonomies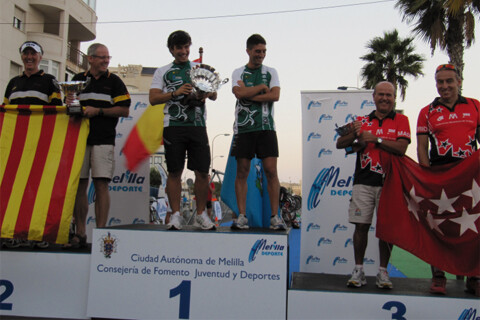 Last Saturday, October 8, the Spanish Triathlon Championship by regional teams was held in the city of Melilla, where the Andalusian team won with a total of 2393 points, followed by the Catalan team with 2334 and the national team. Community of Madrid in third place with a total of 2328 points.
In the Women's category, the victory was for the Andalusian team, with the Community of Madrid obtaining second place and the Catalonia team occupying third place on the podium. In this race, Ana Burgos won first place, followed by Ana Godoy and Elena Aguilar
In the Male Category, the Canarian team won the victory where Jariel Naranjo and Ricardo Hernandez occupied the first two positions, followed by Catalonia with the third position of Albert Parreño and the Andalusian team occupying the third place.
The FINAL CLASSIFICATION by teams was as follows:
1rd ANDALUCIA 2393
2nd CATALONIA 2334
3nd MADRID 2328
4th CANARY ISLANDS 1772
5th MURCIA 1738
6th CASTILE AND LEON 1543
7th MELILLA 1016
8th ASTURIAS 274
9th GALICIA 265
10th CASTILLA LA MANCHA 240