The Andalucía Doñana 2020 Challenge will be held virtually
The same usual distances are maintained: 100 km by bicycle, 1 km by swimming and 30 km by foot race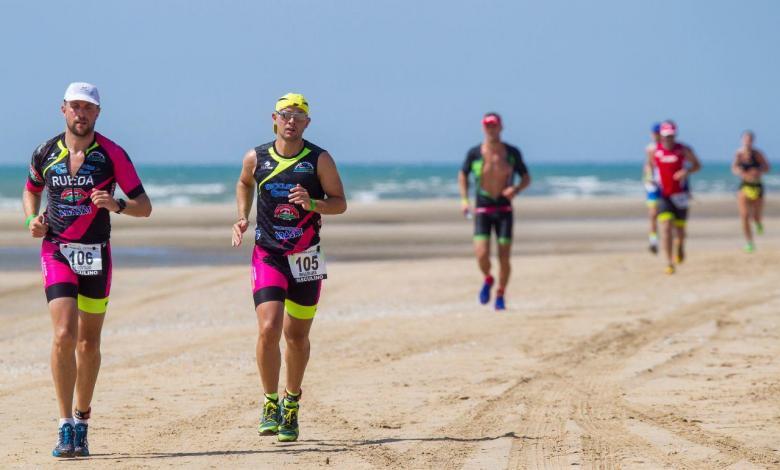 The organization Andalucía Doñana Challenge has decided that after the cancellation of the test that it was going to be held on September 26 for not being able to guarantee quality care or safety for the athlete, a competition is held virtually for federated athletes.
Given the exceptional circumstances that are being experienced at this time due to the COVID-19 pandemic, and in a status of future uncertainty Throughout the world of sports, the decision was made to cancel the event as a posture of due prudence and also to do not create false expectations that a posteriori could not be fulfilled.
Even so, as already announced by the organization, different activities were going to be developed, such as several webinars already held with triathletes from past editions, and to maintain the spirit and brand of the Doñana Challenge, it has also been decided to organize a virtual test.
The Doñana Challenge brand has also decided to organize a virtual test.
The competition can be held from 00.00 on Monday September 14 at 23:59 hours on Sunday, September 27.
On Monday, September 28, the winners of this unique virtual edition will be announced.
Participation in the event will have a registration fee of € 10 which can be done through an app or a web link. The athletes who register will also receive the traditional runner's bag.
Each athlete may perform the three segments of the competition on the stipulated dates for the celebration of the test. You can only do each segment once.
The distance of the route and the time are will automatically register in the app through GPS from a mobile device. In the case of swimming, a GPS watch will be required, which automatically links to the app.
Same usual tour
The only requirements for the tour will be distance, keeping the usual ones in the test: 100 km for the bicycle, 1 km for swimming and 30 km for the running race.
An additional requirement will be that for the cycling segment and the running race the Accumulated altimetry is not negative. Swimming in open water will not be required.
There will also be the possibility that, for those who cannot swim, the maximum of all those who have done so will be recorded as time.
The rankings will be calculated automatically as the routes are carried out by the athletes.
The winners will be those with the least accumulated time of the three segments.
More information: https://www.desafiodonana.com/