Andrew Messick, CEO of IRONMAN, announces his retirement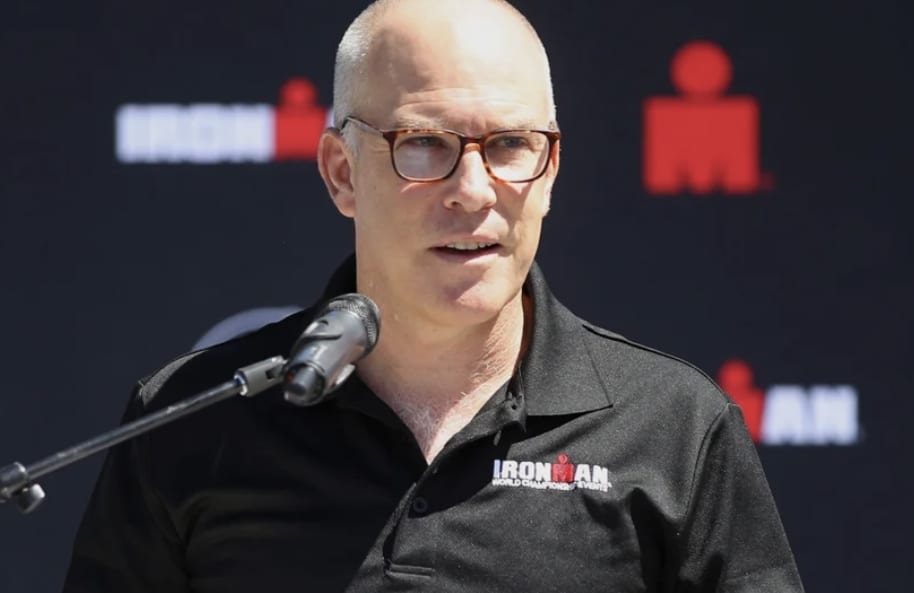 In news that has shaken the triathlon world, Andrew Messick, CEO of the IRONMAN Group, has announced his decision to retire.
After 12 years at the helm of the organization, Messick will leave an indelible legacy in the sport.
Andrew Messick career
Andrew Messick He joined the IRONMAN Group in 2011, and during his tenure, the organization has experienced unprecedented growth and expansion.
Under his leadership, IRONMAN has become the largest organizer of mass participation events in the world, expanding into areas such as running, mountain biking and digital training platforms.
significant contributions
During his time at IRONMAN, Messick He has overseen the acquisition and development of key brands such as the UTMB World Series, Rock 'n' Roll Racing Series, Epic Series of mountain bike events, Standard Chartered Singapore Marathon and the FulGaz digital cycling platform.
Challenges and controversies
The mandate of Messick It has not been without its challenges.
He has had to navigate through the global COVID-19 pandemic, the splitting of the Kona and Nice locations for the IRONMAN World Championship, and most recently, the tragedy that followed the death of a motorcycle operator in an accident. at the IRONMAN in Hamburg.
IRONMAN future
Despite his withdrawal, Messick will remain a shareholder and member of the IRONMAN Board of Directors.
The search for a new CEO is underway, and the future of the organization looks bright.