Anna Godoy fourth at the Munich Arena Games
The victory has been for Beth Potter and Aurelien Raphael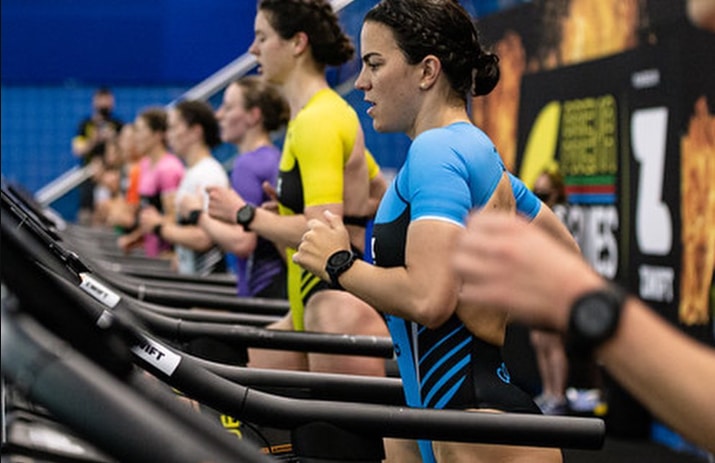 Today the first appointment of the Arena Games in Munich hand in hand with the Super League Triathlon and World Triathlon.
The competition has been fast-paced and very exciting in a format that combines swimming with the disciplines of cycling and virtual running through Zwift.
In the women's event, victory in the final went to the British Beth Potter who has won with solvency with a time of 37:10.
The second classified has been Lena Meibner (38:53) and third Anabel knoll - 39:09
The Spanish Anna Godoy who qualified for the final was fourth (39:44). Iria Rodríguez, the other Spanish representative, has failed to qualify for the final
In the men's category the victory was the French Aurelien Raphael with a time of 34:20 followed by just 1 second per max-stapley and by Justus Nieschlag and 6.
In the men's event we did not have any Spanish representative
Female classification
| | | | | |
| --- | --- | --- | --- | --- |
| Position | Athlete First Name | Athlete Last Name | Country | Total Time |
| 1 | Beth | Potter | GBR | 00:37:10 |
| 2 | Lena | Meißner | GER | 00:38:53 |
| 3 | Anabel | knoll | GER | 00:39:09 |
| 4 | Anna | Godoy Contreras | ESP | 00:39:44 |
| 5 | Ilaria | Zane | ITA | 00:39:51 |
| 6 | Gina | Serene | USA | 00:39:53 |
| 7 | Luisa | Iogna-prat | ITA | 00:40:32 |
| 8 | Zsanett | Bragmayer | HUN | 00:40:53 |
Male classification
| | | | | |
| --- | --- | --- | --- | --- |
| Position | Athlete First Name | Athlete Last Name | Country | Total Time |
| 1 | Aurelien | Raphael | FRA | 00:34:20 |
| 2 | Max | Stapley | AUS | 00:34:21 |
| 3 | Justus | Nieschlag | GER | 00:34:26 |
| 4 | Gianluca | Pozzatti | ITA | 00:34:31 |
| 5 | Chase | mcqueen | USA | 00:34:34 |
| 6 | Alex | Yee | GBR | 00:34:48 |
| 7 | Gordon | Benson | GBR | 00:34:58 |
| 8 | Marten | Van Rail | BEL | 00:35:06 |