Anna Godoy and Iria Rodríguez will return to the Arena Games in London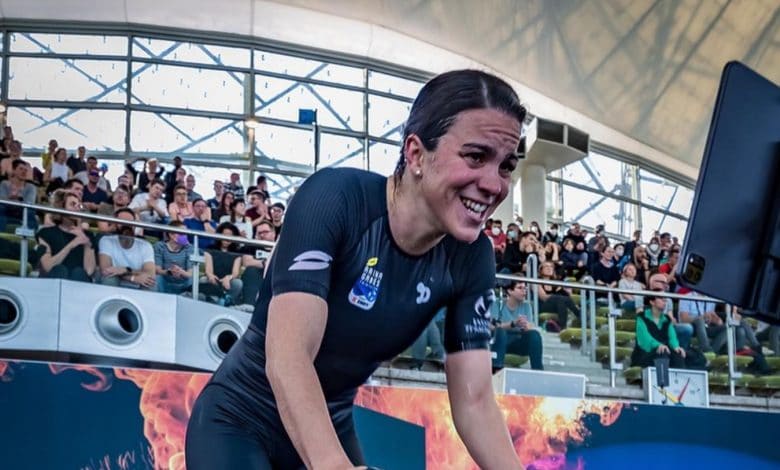 This coming Saturday the second date of the Arena Games of the SuperLeague Triathlon.
The test that combines the indoor triathlon with the Zwift virtual platform is a spectacular test, very explosive in an elimination format with a 3-round final.
In the starting list we find the Spanish Anna Godoy e Iria Rodríguez, both participated in the Munich test, the first of the circuit, where Anna was fourth.
There will also be the winners in Munich, Aurelien Raphael y Beth Potter in addition to triathletes of the stature of Alex Yee, Justus Nieschlag, Cassandre Beaugrand, Georgia Taylor Brown o Jessica Learmonth among others.
Distances
The competition will start with 2 rounds, with distances of 1.000 meters of swimming, 4 km of cycling and 2 km of running.
The format for the final will be in 3 heats, with 200 meters of swimming, 4km of virtual cycling and 1km of treadmill running.
Opening hours
The final competition will begin at the following times on Saturday, April 23.
Women's event: 17:15, 18:15 Spanish time
Men's event: 18:30, 19:30 Spanish time
Where can it be followed live?
The Arena Games in London can be followed live through TriathlonLive, Eurosport y Youtube