Anna Godoy and Iría Rodriguez the Spanish tricks at the Arena Games in Munich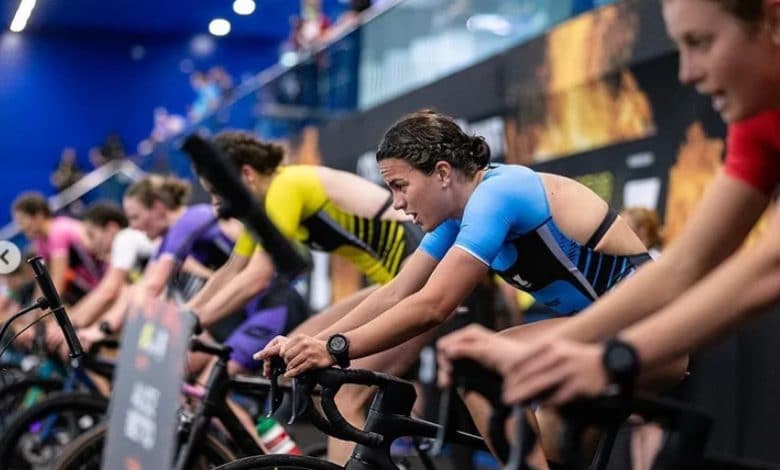 This coming Saturday the first round of the Arena Games of the Super League Triathlon in the German city of Munich.
And as usual they will be some of the best triathletes in the specialty in a fast-paced and very fast test, mixing the virtual environment with swimming.
The competition will be played at the Olympiapark in elimination formats with a final where the winners of the test will be known
The triathletes summoned for the test are already known, where we will have 2 Spanish, Anna Godoy e Rodriguez would go.
Triathletes such as Alex Yee, Marten Van Riel or Beth Potter stand out among others.
This is the full output list
Men
Alex Yee
Marten Van Riel
Alois Knable
Chase mcqueen
Gianluca Pozzatti
simon henseleit
max-stapley
Russell white
Aurelien Raphaël
Gordon Benson
Joao Silva
Darr Smith
Tjebbe Kaindl
Justus Nieschlag
Jannik Schaufler
Donald hillebregt
Brigade women
Beth Potter
Anna Godoy Contreras
Zsanett Bragmeyer
Ilaria Zane
alissa conig
Barbara DeKoning
Anabel knoll
Gina Sereno
Romana Gajdošová
Petra Kurikova
Luisa Iogna Prat
Lena Meißner
Iria Rodriguez
Distances
The competition will start with 2 rounds, with distances of 1.000 meters of swimming, 4 km of cycling and 2 km of running.
The format for the final will be in 3 heats, with 200 meters of swimming, 4km of virtual cycling and 1km of treadmill running.
Schedules and where to watch it live
The Arena Games in Munich will be held this Saturday, April 3 at these times
Men's event: 18.30
Women's event: 17:15
The test can be followed live through TriathlonLive.tv and Eurosport