Anna Noguera asks for help with her hip surgery
The cost of the operation is € 28.000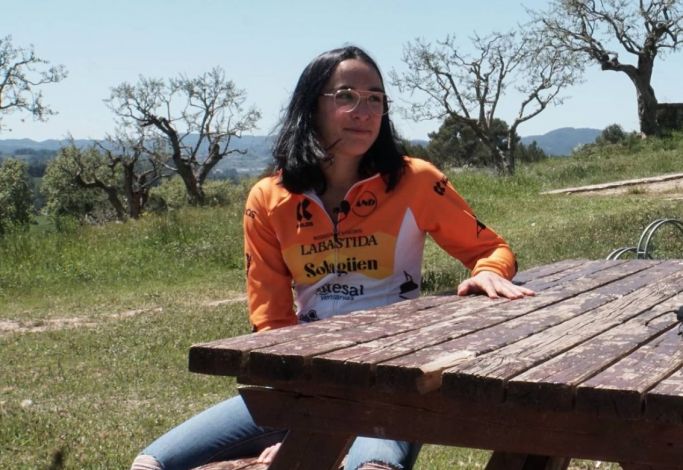 The international triathlete Anna Noguera, has launched a campaign of Crowfunding to help her pay for a hip operation, which this year is going to put her out of the competition.
The cost of the operation is € 28.000
In social networks he has published the following statement:
«Well guys, I know you are used to reading on social media about the incredible victories, spectacular workouts and stratospheric successes of professional athletes.
But bad times and injuries are also part of our lives, they are also real and we must also overcome them and move forward.
It was at home, training during the pandemic that I began to have discomfort and then pain in my left hip. For months we moved heaven and earth to find out what was wrong with me, but the pain increased and became an impediment to living normally.
We put ourselves in the hands of the prestigious Dr. Ribas, head of the hip unit at Quirón Dexeus Hospital, who diagnosed me with a tear and disinsertion of the labrum, the articular fibrocartilage pad that protects the hip joint.
In this way, Dr. Carlomagno Cárdenas, specialist of the unit in this pathology, operated on me on December 21, 2021.
Everything was going as planned the first days of rehabilitation, with its pains, its lows ... As expected, but also with the hope and desire to recover to the fullest. We saw the light at the end of the tunnel, but sadly it was only for a short time.
Some slight discomfort began in the other hip. They were identical to the ones she had on her left hip before surgery. I could'nt believe it.
We did a CT scan and an MRI. Dr. Cárdenas's diagnosis was clear: the right hip had the same injury as the left, but in addition to that, according to the doctor, it would also require a peri-acetabular osteotomy to prevent the injury from recurring later.
Honestly, the world fell on me. He had been recovering for three months, with his financial, psychological, physical effort ...
I have spent many hours crying and talking to my team and all the people I love the most.
We have to do it, and we will do it next June.
I need this operation not only to go back to professional sports, but to go back to living without pain and get my life back.
The approximate budget for the operation and rehabilitation is 28.000 euros, and this time I do not have that money in my savings to take care of the intervention.
I have given it a lot of thought, and this time I really need your help to overcome this challenge, that's why we have created a crowfunding to collect funds.«
How to help her?
You can help her through the following platform https://www.gofundme.com/f/ayuda-a-anna-noguera-a-volver-a-correr
From Triathlon News we wish her all the best and we send her our love