Anne Haug and Emilio Aguayo headlining Club La Santa IRONMAN 70.3 Lanzarote
The test closes the registration period with 670 participants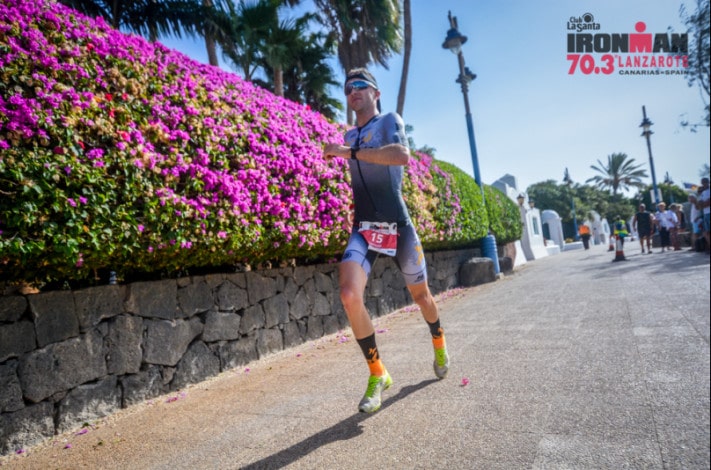 El Club La Santa IRONMAN 70.3 Lanzarote 2021, which will be held next Saturday, October 9, closed its registration period yesterday with 670 participating triathletes from 44 countries.
The IRONMAN 70.3 Lanzarote, with half the distance of each segment of an IRONMAN, is an official test of the 70.3 circuit that this year offers 30 places for age groups y Double bed qualifiers for professional athletes in different categories of the World Championship.
Among the participants of this edition, stand out Anne Haug, current IRONMAN world champion, and Emilio Aguayo, which was proclaimed only a few days ago champion of Spain of Medium Distance Triathlon in Bilbao.
News for this year
Among the novelties on the route, the test output, which will take place from the Marina Rubicón Sports Port, and the cycling segment, which will travel a two-lap circuit in the municipality of Yaiza.
In addition, for the little ones there are also news and that is that the IRONKIDS this year is approaching the aquathlon format and will consist of a first part of swimming and a second of running.
About the event will be held under strict preventive and sanitary measures, collected in the COVID-19 protocol approved by the organization and the competent authorities.
Finally, it should be noted that this test it was going to coincide in date with the Kona Triathlon World Championship, but the Hawaii event has been postponed until February, so Club La Santa will host the most outstanding competition of the weekend, once again putting Lanzarote in the spotlight on the international sports scene and contributing to the island's tourism promotion .