Swimmer Sun Yang's 8-year suspension for doping is lifted
The CAS will have to re-arbitrate the case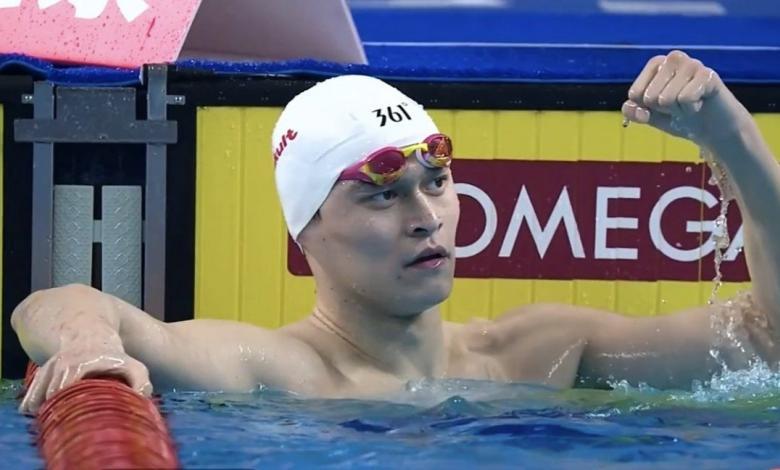 The Swiss Federal Court has reversed the 8-year suspension of the Chinese swimmer Sun Yang, so the CAS will have to re-arbitrate the case
According to the sports world, the Swiss Federal Court has revoked the eight-year suspension of Chinese swimmer Sun Yang ruled by the CAS (Court of Arbitration for Sport) last February.
The bias of an arbitrator causes it
The Court approved the request submitted by the 3 times Olympic champion by the partiality of an arbitrator of the CAS and the decision adopted by this body is annulled.
The CAS must rule again on this case of Sun Yang with different arbitrators
Sanctioned for destroying a sample with a hammer
The CAS announced the suspension of Yan for destroy a sample with hammer blows during a surprise doping control in September 2018.
These events led CAS to to sanction him with 8 years, being one of the strictest sanctions they have done.
The swimmer immediately appealed this suspension to civil justice. Sun Yang already tested positive for a stimulant in 2014.
The World Anti-Doping Agency (WADA) has announced that it has been informed of this decision.
"The decision of the Swiss Federal Court arises from a dispute against the chairman of the CAS panel and does not include any comment on the case
WADA is ready to present your case strongly again to a different CAS panel in due course.".
It should be noted that you have not received the full decision of the Swiss Federal Court and cannot elaborate on this case.
We will have to wait to see how events unfold.