Postponed the championships of Spain and the World that were going to be celebrated in Segovia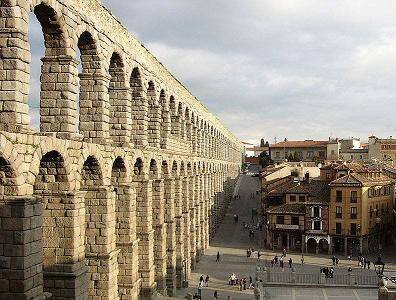 The Triathlon Federation of castilla y León has announced the postponement of the Spanish Duathlon Championship to be held in Segovia on April 28 and 29.
The reasons explained by the statement sent by the Federation have been, first, "the lack of money for its development, with minimums like those that a Championship of this size deserves", as well as "the impossibility of being able to do it on stage. most suitable in the city of Segovia ".
Likewise, it is explained that "the Segovia City Council and the Autonomous Federation have tried to find the best way to organize it but, due to the lack of economic resources - since it was only confirmOnce the economic allocation of the City Council of Segovia, and the difficulties to obtain the traffic permits –because it is a day of restrictions due to the holiday bridge of May 1–, the decision has been made to suspend it as it does not obtain minimum security and suitability for athletes ".
This project was linked to the celebration of the Duathlon World Cup in 2013 and the construction of a modernization module in Segovia, "but the lack of involvement of the Spanish Federation in the entire project has meant that sufficient financial support has not been obtained to develop said project. Both from the Russian castilla y León and the Segovia City Council are looking for the option of postponing it in order, with the possible and necessary support of the Spanish Federation, to obtain sufficient financial means to celebrate it ", as the statement concludes in this way.
Source: eladelantado.com