Triathlon News
Approved the Draft Law against doping
Anti-doping competitions are assumed by the CSD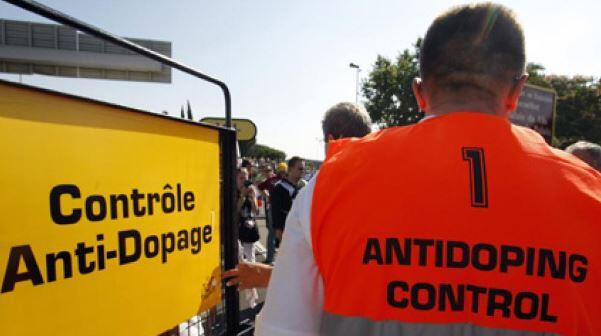 According to reports RTVE, the Council of Ministers approved this past Tuesday the Preliminary draft of the Organic Law to combat doping, at the proposal of the Ministry of Culture and Sports
The text is adapted to the requirements of the World Anti-Doping Agency (WADA).
According to the statement, "aupdates and modernizes the existing regulatory framework, and adapts the Spanish legal system to international standards "and responds" to the obligation of the Spanish State toIncorporate the modifications derived from the new World Anti-Doping Code 2021".
The purpose of its 59 articles is «guarantee the development of sports competitions under conditions of equality and adaptation to the athletes' own natural capacities, avoiding their adulteration through the use of prohibited substances or prohibited methods«, Informed the own ministry.
These are the news
The competitions in sport and health pass to the Superior Council of Sports (CSD) and they are no longer attributed to the body in charge of the fight against doping in sport, the Spanish Agency for the Protection of Health in Sport (AEPSAD)
The AEPSAD is renamed "State Agency-Spanish Commission for the Fight Against Doping in Sports".
Se create the Anti-Doping Sanction Committee, as its own and distinct, impartial and independent body, within the Agency
Se modifies the resource regime, so that the sanctioning resolutions of the Anti-Doping Sanctioning Committee will be immediately enforceable.
New penalties for substances of abuse
The document also defines new offenses, the updating of existing ones and a new type of prohibited substances, the so-called "substances of abuse" in sport.
These substances are according to the WADA list cocaine, heroin, MDMA / ecstasy o THC.
The acalving of these out of competition and without the purpose of increasing sports performance will carry a sanction withn suspension of the federative license for a period of three months.
Helping or covering up will also be penalized
Among the new types of conduct to be punished are: help, incitement, contribution, instigation, conspiracy, concealment or any other type of collaboration in the commission of any of the planned infractions.
Also the manipulation of any part of the doping control process by an athlete or other person subject to the scope of the standard.
The need for a first notice is eliminated.
Se eliminates the need for a first warning before sanctioning any professional relationship in the sports field with a person suspended for any offense associated with doping, imposed by Spanish or foreign authorities.
The Secretary of State for Sports, Irene Lozano, showed her satisfaction for the approval of the text and said that it is a "necessary modernization and update" in Spanish sport.
Lozano is convinced that the Organic Law to combat doping will serve to combat this scourge. "It will help us fight against this scourge, which has nothing to do with the values that sport and our athletes instill," she said.