Triathlon News
Ashleigh Gentle and Tyler Mislawchuck win the Mooloolaba World Cup
Vicente Hernández has been the best Spanish classified with the 11º put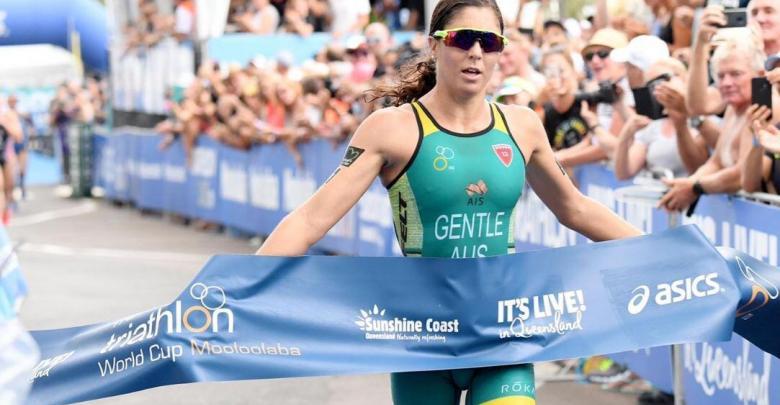 This morning has been disputed in Mooloodaba (Australia) a new edition of the world cup where the Australian have won the victory Ashleigh Gentle and Canadian Tyler Mislawchuck.
The Spanish who will be in the test are Antonio Serrat, Vicente Hernández, Miriam Casillas, Marta Sánchez y Carolina Routier.
The test that began at 4 a.m. Spanish time began with the 750-meter swim, where a duet was formed with Kelly Anne Perkins and Emma Jeffcoat emerging from the water with a few seconds of advantage over the rest of the group. Carolina Routier started 40 seconds and Miriam Casillas 46.
In the 20 kilometer cycling segment, a group of 28 units where Routier and Miriam Casillas were located to arrive next to T2 were unified. Marta Sánchez finally retired in this segment.
In the first kilometers of the race on foot, the Australian Asheigh Gentle was going up positions to gradually take the lead to finally get the victory in a time of 58:15 followed by the American Reene Tomlin (58: 21) and by the Italian Angelica Olmo (58:25) occupying the third final position. As for the Spanish Miriam Casillas it was 18ª and Carolina Routier 24º.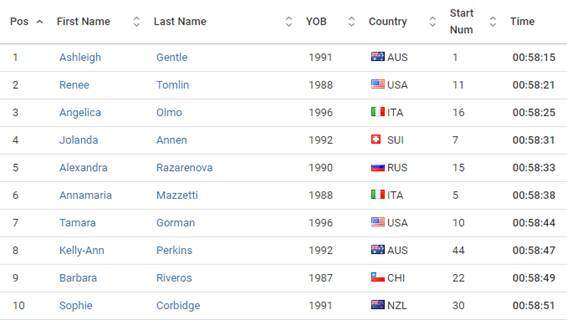 The men's event started at 6 am Spanish time, with the 750-meter swim where Tyler Mislawchuck was the fastest, leading the way with a 5-second advantage over the rest of the group, who came out very stretched. Vicente Hernández was in fifth position and Antonio Serrat in ninth in 10 seconds.
In the cyclist segment it was rolling together, arriving at the T2 very stretched to decide everything in the 5 km of carrear on foot.
In the first meters, Sam Ward came out with a strong rhythm, although little by little the Canadian Tyler Mislawchuck he was cutting time to reach the head of the race easily that he did not leave until the end where he won the victory with a time of 52:14 followed by the Australian Brandon Copeland (52:19) and by the German Valentin Wernz (55:22) occupying the third final position.
As for the Spanish Vicente Hernández it was eleventh and Antonio Serrat 31 º