Triathlon News
That's what they call the new Usain Bolt with only 7 years
Last week he completed 60 meters in 8.69 seconds and the 100 meters in 13.48.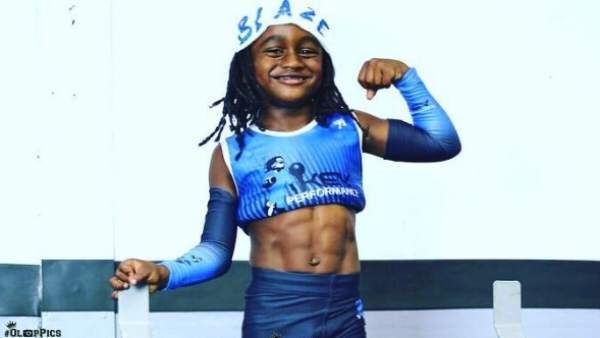 The young American athlete Rudolph Ingram ya points out ways despite his young age. Rudolph is an American boy who has been amazed at the world of athletics for his abilities for some time.
On numerous occasions he has shown how fast he is achieving amazing marks for someone of his age in addition to having stood out for its agility.
Born in Florida, he is known as 'Blaze' (flare) and accumulate numerous successes and medals as a runner.
His last exhibition occurred last week in a competition developed on track. In that appointment he completed the test 60 meters in 8.69 seconds and of 100 meters, in 13.48. In view of your records already he is compared to the Jamaican Usain Bolt.
See this post on Instagram
However, this prodigy stands out beyond its speed. It has also excelled in American football for its agility, as it has an amazing ability to overcome rivals.
See this post on Instagram

Despite his young age he is a celebrity in Instagram (He has over 300.000 followers) and has even impressed LeBron James himself.
He is only 7 years old so he still has time to decide which sport to bet on. There is no doubt that with its potential it will shine, whichever one you choose.
Source 20 minutes