Preview of the Madrid Triathlon 2024 calendar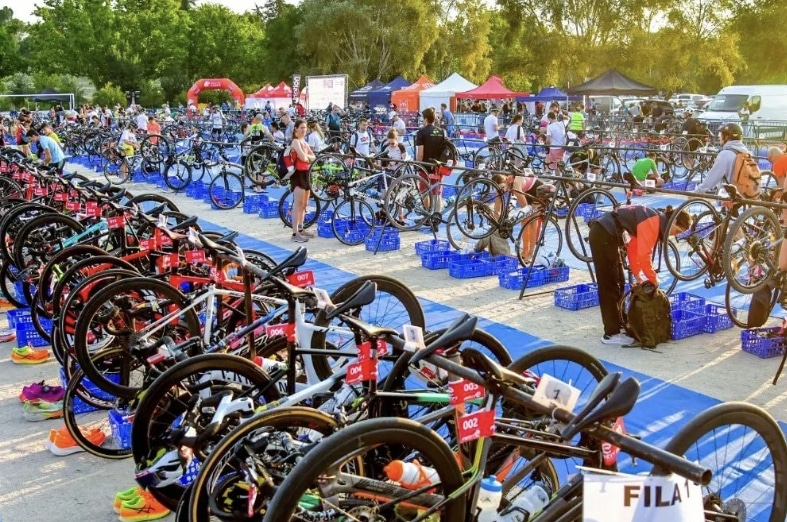 La Madrid Triathlon Federation has published a preview of the testing schedule for 2024.
This advance payment is especially relevant for triathletes and athletes who plan to participate in the various scheduled events.
Featured Tests
Within this extensive calendar, events such as Half Madrid and Great Triathlon Madrid They stand out as the most anticipated by the community.
Madrid 2024 triathlon provisional calendar
| | | |
| --- | --- | --- |
| Month | Date | Test |
| January | January 21 | Ecodumad Cros |
| February | February 4 | El Molar Duathlon |
| February | February 11 | Duathlon San Sebastián de los Reyes |
| February | February 18 | Ecodumad Road |
| February | February 25 | Valdebebas Duathlon |
| March | 3 March | Castellana Standard Duathlon |
| March | 10 March | Vallecas Sprint Duathlon |
| March | 17 March | Rivas Duathlon |
| April | Abril 6 | Cros Alpedrete Duathlon |
| April | Abril 14 | Cros Valdebebas and Gravel Duathlon |
| April | Abril 21 | Duathlon MD Fuente el Saz – Algete |
| April | Abril 28 | Moralzarzal Duathlon |
| May | 18 jersey | Tres Cantos Triathlon |
| June | Junio ​​1 | Parla Aquathlon. Cto de Madrid Standard Aquathlon |
| June | Junio ​​2 | SuperSprint Parla Triathlon. Cto de Madrid SuperSprint Triathlon |
| June | Junio ​​9 | Half Madrid |
| June | Junio ​​29 | Great Triathlon Madrid |
| June | Junio ​​30 | Great Madrid Triathlon. Cto de Madrid CRE Road Triathlon |
| September | September 29 | Mixed Relay Duathlon Colmenar Viejo |
| October | October 6 | Duathlon Cros La Tribu |
| October | October 20 | Duathlon Cros Trikatlon |
| November | November 10 | Cros Perlas Duathlon Colmenar Viejo |