Preview: Mario Mola beats sprint in the London World Series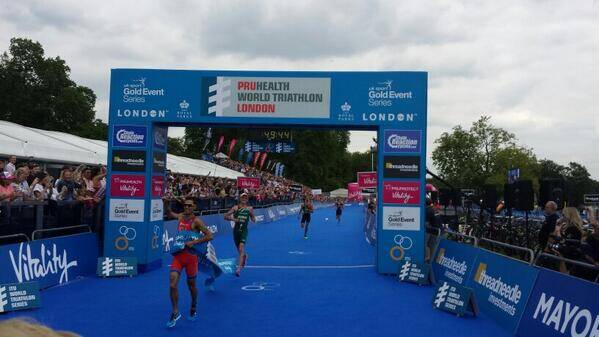 This race was very fast since it was disputed on distance sprint.
On Saturday afternoon, the ITU Triathlon World Series over sprint distance.
From the beginning it was clear that the race would be very close, since over this distance (750, 20,5) not many differences could be made and this has been the case, since the victory was not decided until the last meters, where a spectacular Mario Mola has managed to win the South African sprint Richard Murray.
In swimming, Richard Varga and Aurelien Raphae came out of the water first, where Javier Gómez Noya came out at 6 '', Francesc Godoy at 21 and Mario Mola at 28.
Already by bike two groups were created where the favorites began to increase the pace to try to distance everything `possible from the back, but in the absence of a round the whole bunch joined, giving rise to attacks in search of making a difference for the foot race
Once in the race from the beginning, a group of 8 was formed, including Mario Mola, Gómez Noya, the Brownlee brothers, Richard Murray, Ryan Baile and the Portuguese Joao Pereira and Joao Silva.
They went together until the last km where Alistair Brownlee I made an attack that increased the rhythm leaving the head in a group of 6 that would reach the last meters.
There Alistair and Murray made several accelerates to which Mario easily endure until the last 15 m made the last attack that served to overtake his opponents and prevail in this race with a final time of 49: 46.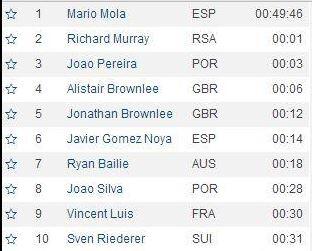 Photo: ITU