Bárbara Riveros achieves her first triumph of the season in New Zealand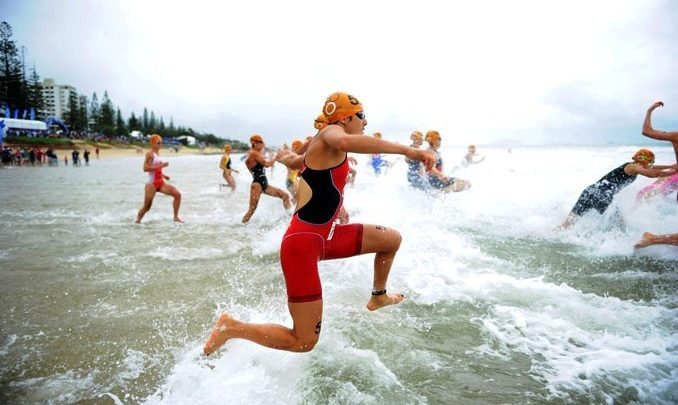 Chilean triathlete Bárbara Riveros achieved her first win of the season this Sunday, after registering a close tie at the finish line with local Nicky Samuels, in the race that began in 2012 in the Tri-Series in Takapuna, New Zealand .
The athlete ADO, fifth in the ranking of the World Championship Series, brought out her great final sprint a thousand meters from the end of the race where she surpassed Samuels in the final 100 meters but Samuels, who had led the test the entire race ( 500 meters of swimming, 16 kilometers of cycling and 4.200 meters of running on foot) was able to reach it over the finish line and where a technical tie was decreed between both, with a finish time of 49 minutes and 23 seconds.
With this, the Chilean achieved a victory in the first of the six races that will comprise her Olympic campaign, opening with full success her preparatory calendar for the London 2012 Olympic Games in a season in which the objective is to reach the highest point of the performance for the big race on Saturday, August 4, in Hyde Park.
Bárbara Riveros' calendar will continue on March 24 with the World Cup in Mooloolaba (Australia), a contest in which she was third in 2011, then she will run the World Championship Series (WCHS) in Sydney, on April 14 (test where she was first in 2010 and second in 2011); and then continue with the WCHS in Madrid, on May 26 (it was sixth in 2010 and fifth in 2011).
After the Madrid appointment, the qualifying ranking for the Olympic Games will be closed, a list in which the Chilean rises today in fourth place, and her classification is now virtually a fact.
Bárbara Riveros will carry out a one-month concentration without competitions during June, to then attack again on July 8 in the Sprint in Paris, and finally on July 21, in the WCHS in Hamburg, which will be on sprint distances as well, and that together with Hyde Park will be their last competitions prior to the Olympic event.
Source: terra.cl