Beatriz Tenreiro and Fernando Barroso, win the Triathlon Festival, the MD of Asturias
In addition they have proclaimed Champions of Asturias 2019 of Triathlon Half Distance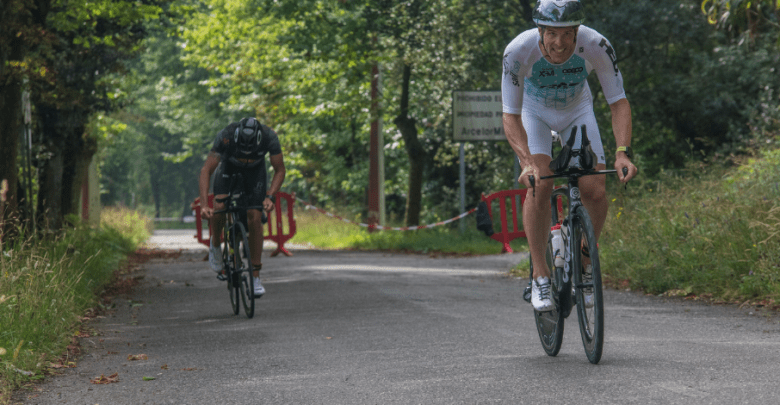 This past weekend was held in Trasona (Asturias) a new edition of the Triathlon Festival, a medium distance test that also hostedl Asturias Middle Distance Triathlon Championship.
Bea Tenreiro and Fernando Barroso, Both of the Santander Triathlon won the victory in the Asturias Middle Distance Triathlon Championship held at the Trasona Triathlon Festival, winning after 1'9 kilometers of swimming, 84 kilometers of cycling and 20 kilometers of running.
After Bea Tenreiro they qualified Clara Renard y Diana Pérez, athletes from CT A Corre-cuita de Valencia.
In the men's category after Barroso qualified Rubén Tuset, of the Tri-Penta Terras de Lugo, getting the silver in the race and the regional championship. The third in the test was Pablo Herrero, of the Santander Triathlon.
Swimming was played in the Trasona reservoir in a single round, the 84 kilometers cycling sector had a positive drop of 694 meters in a closed circuit to traffic and the 20 kilometers of four laps race sector was totally flat.
Further information: www.triathlonfestival.es