Benjamin Choquert Duathlon European Champion in Punta Umbría
Alistair Brownlee gets the bronze medal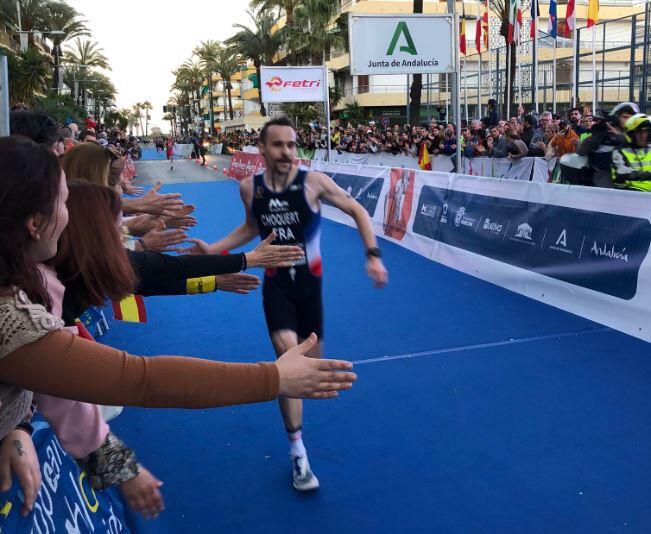 After the victory of Lisa Perterer and of the bronze medal of Joselyn Brea, It was the turn of the men's event, with the presence of several Spanish duathletes.
The test has been very exciting, but it has not been decided until the last segment, where the favorites have all come together.
In the final part we could see a duel between Choquert, Mislawchuk, Le Bihan y Brownlee,
Finally, Benjamin Choquert with an attack in the last kilometer left behind getting the European title with a time of 52:12
Second has been the Canadian Tyler Mislawchuk (52:19) and in a beautiful fight for third place, the young man Le Bihan (52:20) has won Alistair Brownlee (52:21) That was fourth.
As for the Spanish Antonio Benito It has been tenth, Cristobal García Guillén 12º and Emilio Martín 13 º
You can see the full run in the following link: https://www.laligasportstv.com/media/video/ll-3d2da8a3-6aee-d6d8-d183-693ebec95f5d
Antonio Benito, current champion of Spain of the specialty has been very satisfied "for the level so great with some of the best triathletes in the world, who have taken me to the limit from the beginning".