This is the bicycle that Lionel Sanders will carry in the attempt of the hour record
The idea that Sanders has is to roll close to 50 km / m on average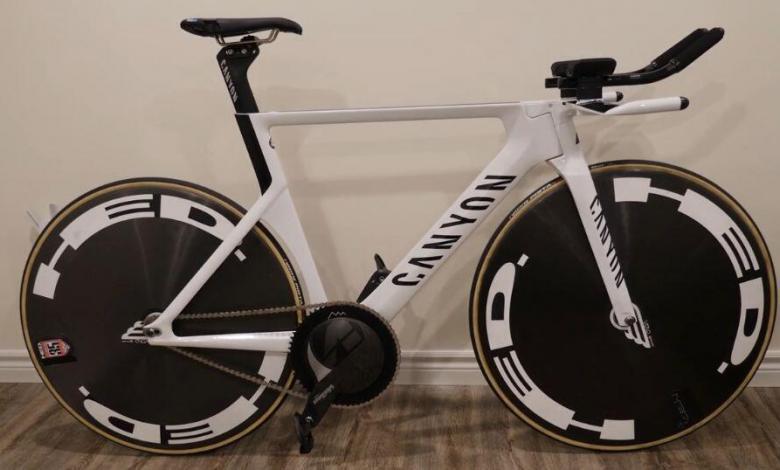 Lionel Sanders, one of the most mediatic triathletes on the international scene this 2020 in the absence of competitions has sought several challenges.
On the one hand, he wants beat your best mark in 5.000 meters and on the other, wants to try beat the Canadian time record on a bicycle at Velodrome.
Well, the Canadian has published a new video on his social networks showing the bicycle he will take at the velodrome
The goal
beat the 48,587 km in 60 minutes
It's a Canyon and will carry a 61 x13 development.
Sanders' idea is ride close to 50 km / m on average some RPM 90 to beat the 48,587 km in 60 minutes achieved by Ed Veal in 2017