Brais Canosa wins the Duathlon of Guitiriz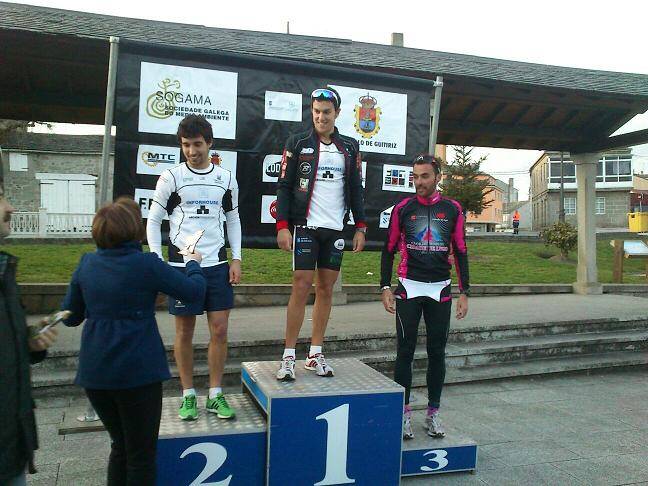 The triathlete Brais Canosa won in his first competition of the season revalidating the title of last year in the Duathlon of Guitiriz.
The Naronés from the Arcade Inforhouse in Santiago took the initiative from the first segment of the foot race -5 km-, finished the cycling -20 km- with a minute and a half of advantage over the peloton thanks to the joint work with his clubmate Roberto Barral and he opened a small gap at the beginning of the final race -2,5 km- to take victory.
In this way, Brais Canosa leads the classification of the Galician road duathlon circuit after the first of its three stages.