Bronze for Spain in the Women's Fast Triathlon of Brazil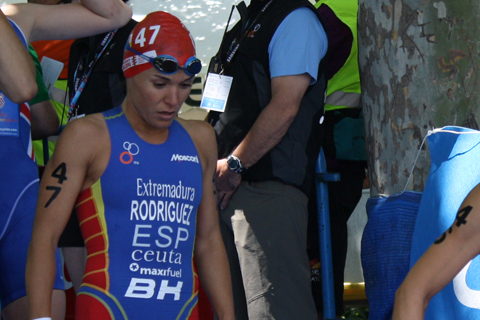 The Spanish team won the bronze medal in the Brazilian Fast Triathlon event held yesterday Domingo Arraial do Cabo, Rio de Janeiro. Melina Alonso added 25 of the 74 points that helped the Spanish women's team to be third behind South Africa and the United States.
Melina Alonso from Ferrol went from less to more in the different triathlons, finishing 11th in the first, 8th in the second behind Zuriñe Rodríguez and 9th in the last, being the best Spanish triathlete.
In a competition that was divided into three mini-triathlons of 250 meters of swimming, 4 km of cycling and 1,2 km of running, with 15 minutes of rest between each one, the circuit was conditioned by the more than 30 degrees of summer Brazilian and by a shallow swim segment on the shore of the beach, which forced the triathletes to run too much in the water.
The member of the Ferrol Triathlon Club was confirmed as the eighth triathlete in the general classification, with her partner and future Olympian, Zuriñe Rodríguez, seventh and the sub-23 Anna Godoy as eleventh.