Fall of Javier Gómez Noya in the WTS Leeds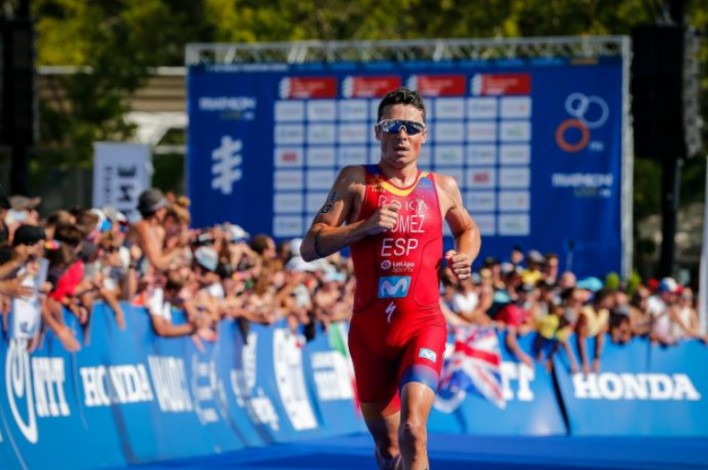 The Galician triathlete Javier Gómez Noya has suffered a fall in the first round of the World Triathlon Series in Leeds, which has forced him to retire
What has happened, according to sources from the FETRI is that it is a turn. A triathlete has hit a cone that has gotten in Noya's path, causing him to fall, suffering a blow to his arms and back that has forced him to withdraw.
Noya published on his social networks
'My Leeds career ended earlier than planned. Unfortunately another athlete in front of me, for some reason collided with a cone and with his fall he dragged me too. It seems that I only have some injuries, rather superficial and I hope to return to training and competition very soon.
From Triathlon News we send you all our support and we hope you recover quickly.
See this post on Instagram